What's Your Rug Style? How to Find the Perfect Rug for Your Aesthetic
May 2, 2021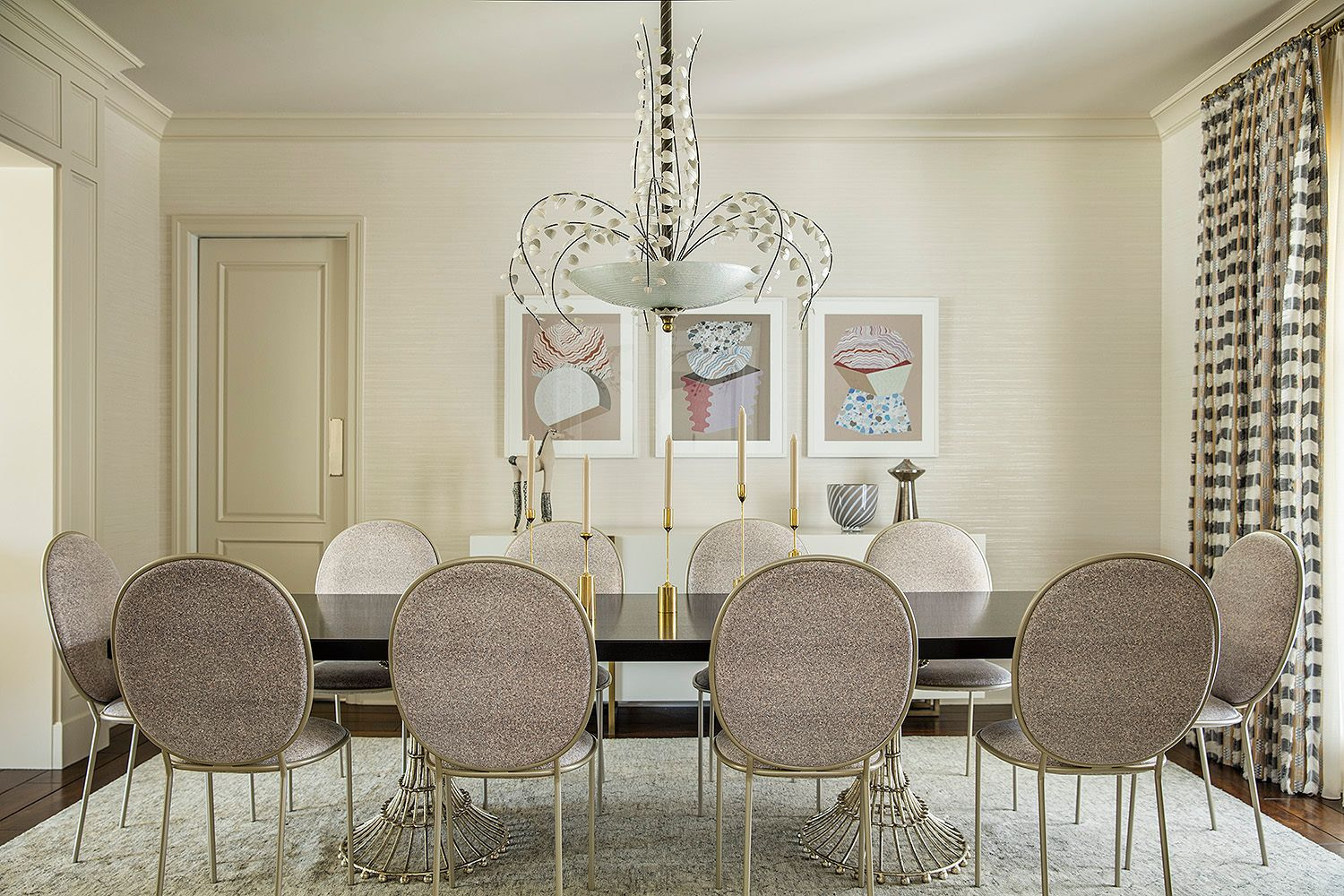 Rugs are often one of the biggest purchases you will make for a room, and set the tone for the whole space, so it's important to get the vibe right and find your match.  The options out there are endless and it can seem very overwhelming to make such a big decision, so here are some tips and ideas to help you on the path toward picking a rug that perfectly represents your style and fits your space.
Choosing a Rug to Reflect Your Style
Your area rug really acts as the backdrop for the whole room and all the furniture pieces that are placed upon it.  So, getting the style right will tell the story of the room and create a cohesive tone for the space.  For traditional homes, a classic style is vintage Turkish or Persian hand-woven rugs.  It is a very elegant and sophisticated choice perfect for the more formal rooms of the home.  Transitional homes have many options and can range from a preppy striped cotton flatweave, to a cozy wool boucle look, or the always easy sisal rugs that create simple texture.  For a more casual funky aesthetic, a fluffy Moroccan beniouran rug is an easy go-to, or a vintage kilim.  In any case, the rug should tie in your favorite colors and patterns represented in the other pieces in the room to achieve the perfect look.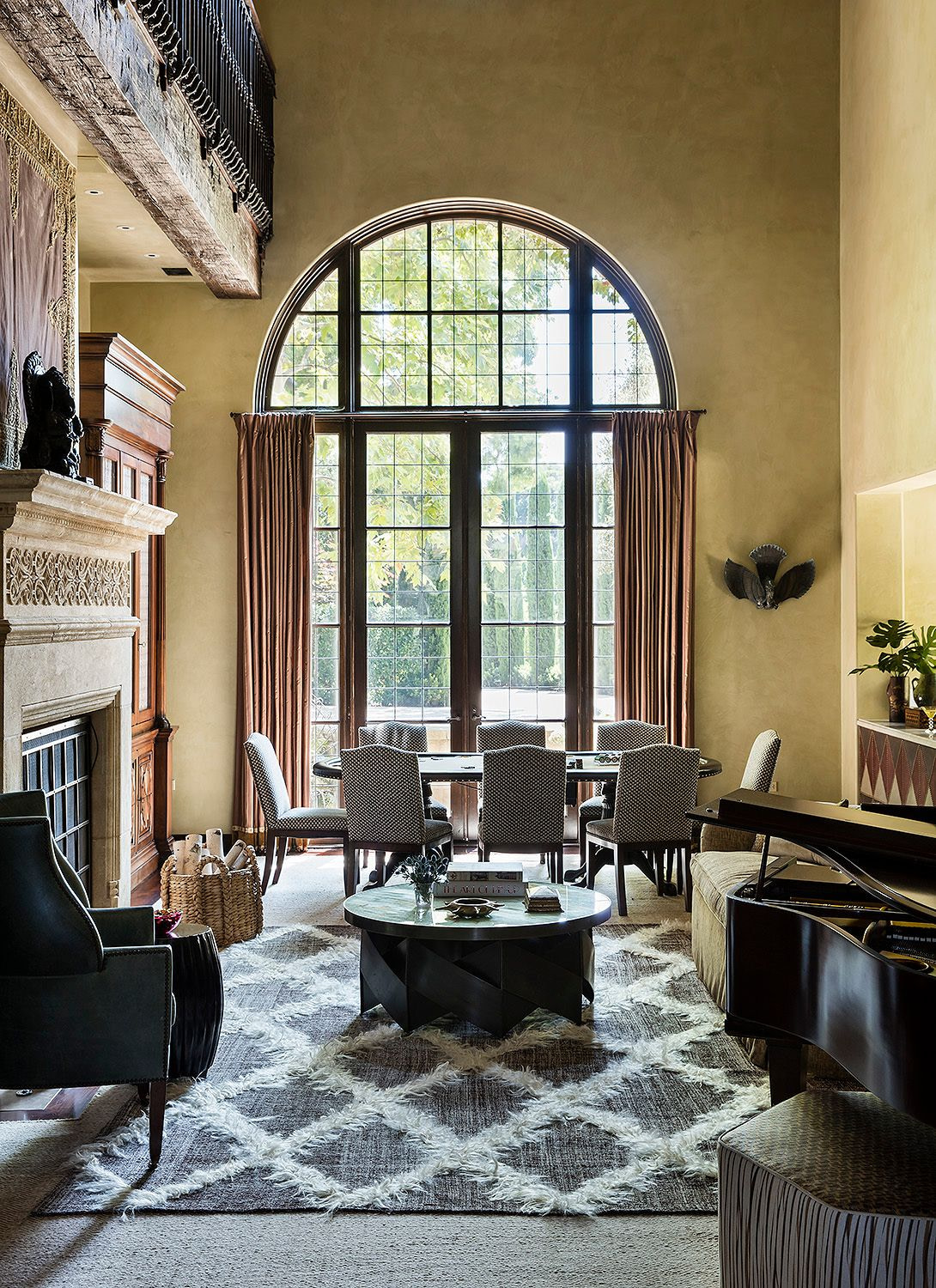 Rug Types by Room
It is important to consider the function of a room when setting out to decide on your rug style.  Different materials and textures lend themselves better to certain types of rooms than others based on the furniture in the room or the activity that happens in that room.  In the Master Bedroom we love a cozy rug that is soft underfoot, it can be a light color too if desired as this is not a high traffic area or kid zone.  For a Dining Room it is important to get a rug with a smoother low profile so that the dining chairs can easily slide in and out.  For the more formal rooms like the Living Room or Library, perhaps you can splurge on a more expensive antique rug since these are less high traffic areas as well.  And for kid's rooms, play rooms, or other high use areas you might consider an indoor/outdoor rug that is super durable and easy to clean.
Rug Sizes
The general rule of thumb is to get the largest size rug that you can fit in the space and still have a nice border of about 6"-12" showing around the edge of the room.  It is best for a rug to be large enough to fit all of the furniture pieces on it comfortably.  If you can't fit all of the furniture on the rug, it is best to just be sure that certain pieces are not half way on. For the Dining Room specifically, you should be sure that the chairs are still on the rug when pulled out from the table. 
Rug Patterns & Materials
When it comes to materials, again it is important to consider the function of the room as some materials wear better than others.  Polypropylene which is the material most indoor/outdoor rugs are made from is going to be the safest bet for both water damage and cleanability.  Beyond that, natural fibers like wool, cotton and linen are going to be the easiest to clean so are good for high traffic areas.  Within each of these materials though the possibilities are endless in terms of your pattern choices.  Traditionally decorative Persian or Turkish patterns are a beautiful and timeless statement.  For more transitional looks a stripe, herringbone or diamond pattern are an easy fit.  And the funkier look of an ombre or geometric add a playful flair.