What to Consider for Your Small Bathroom Renovation
December 4, 2020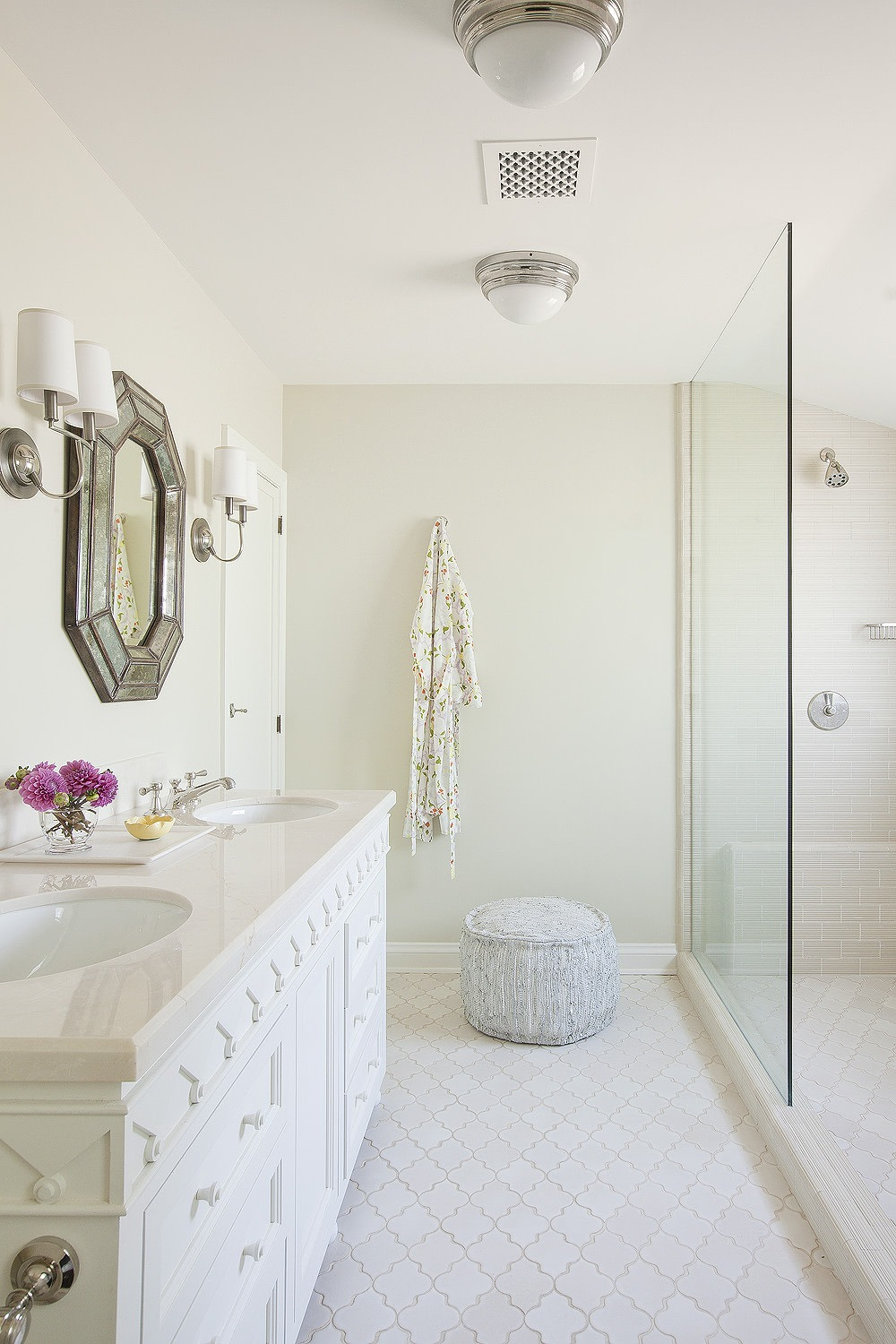 Our small spaces often require even more careful consideration when beginning a renovation than those larger projects because you have to be very efficient with your space.  Doing research on the front end will certainly help ensure you have a well-functioning bathroom in even the tightest of quarters.  Once those big ticket items are sorted out, then you think about the fun more decorative elements that will make your small but mighty bathroom a shining success.  Below are some of the major points of consideration to ensure a well-thought through small bathroom renovation.
Recessed Lighting
There is often not enough overhead space in a small bathroom for any dramatic pendants, so in order to ensure you have ample lighting to prevent the already small space from feeling cavernous, ramp up the recessed lighting in prime locations.  Perhaps you can get a flushmount in the center for a small decorative element as well.  And when it comes to wall lighting, over-mirror sconces are typically a good space saver as opposed to side mounted sconces flanking a vanity mirror.
Different Shower & Bathtub Types
More likely than not, you won't have enough space for a free-standing tub, so the tried and true tub/shower combo is great for small bathrooms.  Alternately if you don't need the tub, a walk-in curbless shower creates an even larger feeling in the space and is a great clean look.  In either scenario you should include a shower niche for all your bottles especially if there isn't room for a bench, or free-standing element for storage in the shower.  Opting for a frameless glass door will also help create an illusion of space rather than a shower curtain which cuts the room in half and works in either scenario as well.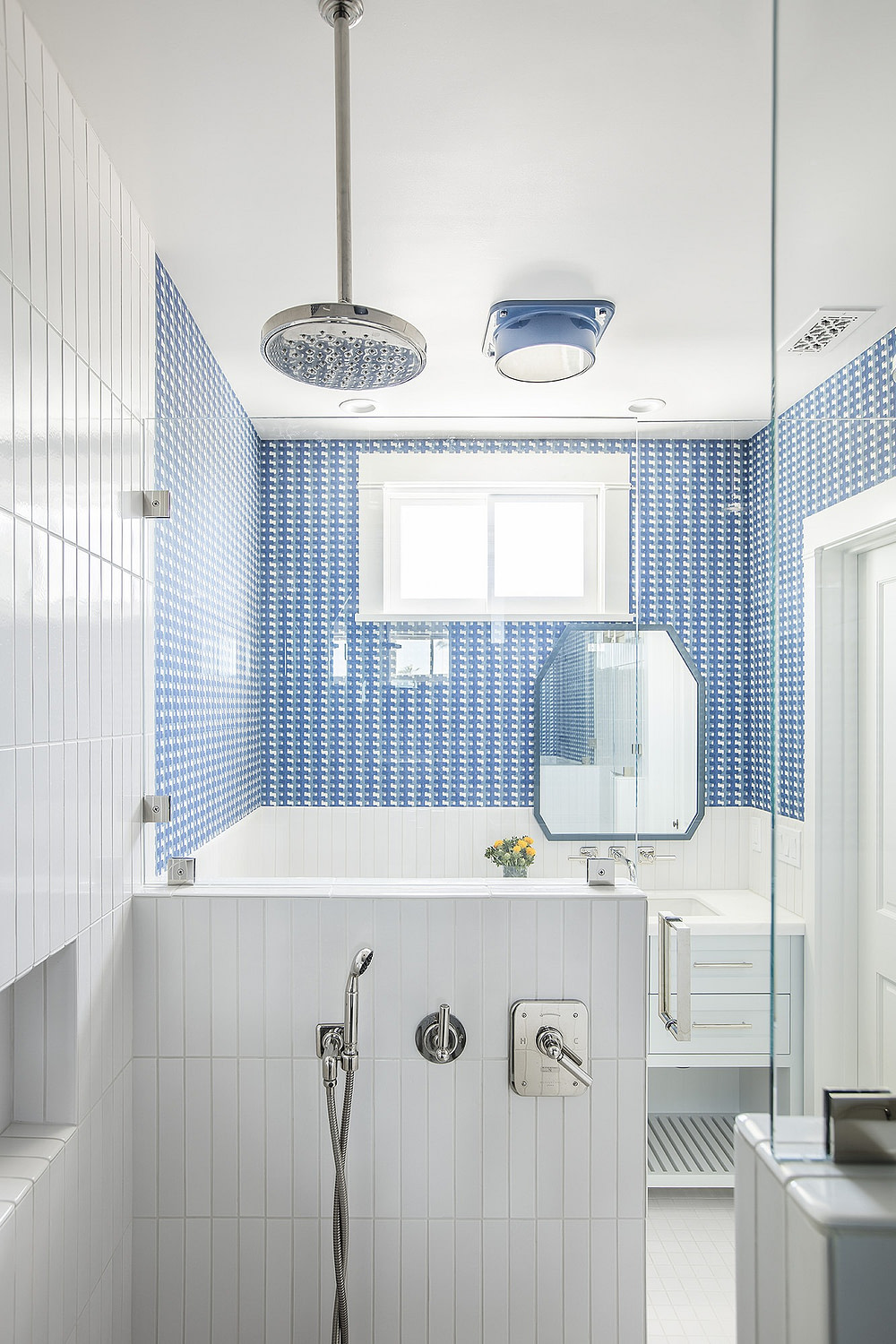 Toilet Size, Wall hung
Toilet depth is probably not something you ever gave much consideration, but in a small space renovation it is crucial to ensure you maximize your space and avoid any potential door swing issues as well.  Typically a single-piece toilet will be smaller in scale than a two-piece toilet, so that is one place to begin your search.  Beyond that, a wall-hung tankless toilet could be an option depending on your plumbing and if the modern look works in your space.
Tile Types- Think about grout and something that will last?
Tile might seem like a decorative element, but selecting the right tile can actually have a big impact on the feel of a room and can really help a room feel larger if applied properly.  First of all, sticking with a lighter color tile will always make your space seem larger, and opt for a matching grout color so it all blends together.  If you go the curbless shower route, you will have the chance to use the same tile for the main bathroom floor as well as shower floor which creates one line of site and an illusion of a larger space.  Be sure if you are selecting a pattern tile that the repeat is the proper scale for your small space too, if its too large you will lose the pattern so tighter more textural patterns are the way to go.