Ways to Create a Luxurious Closet
November 26, 2019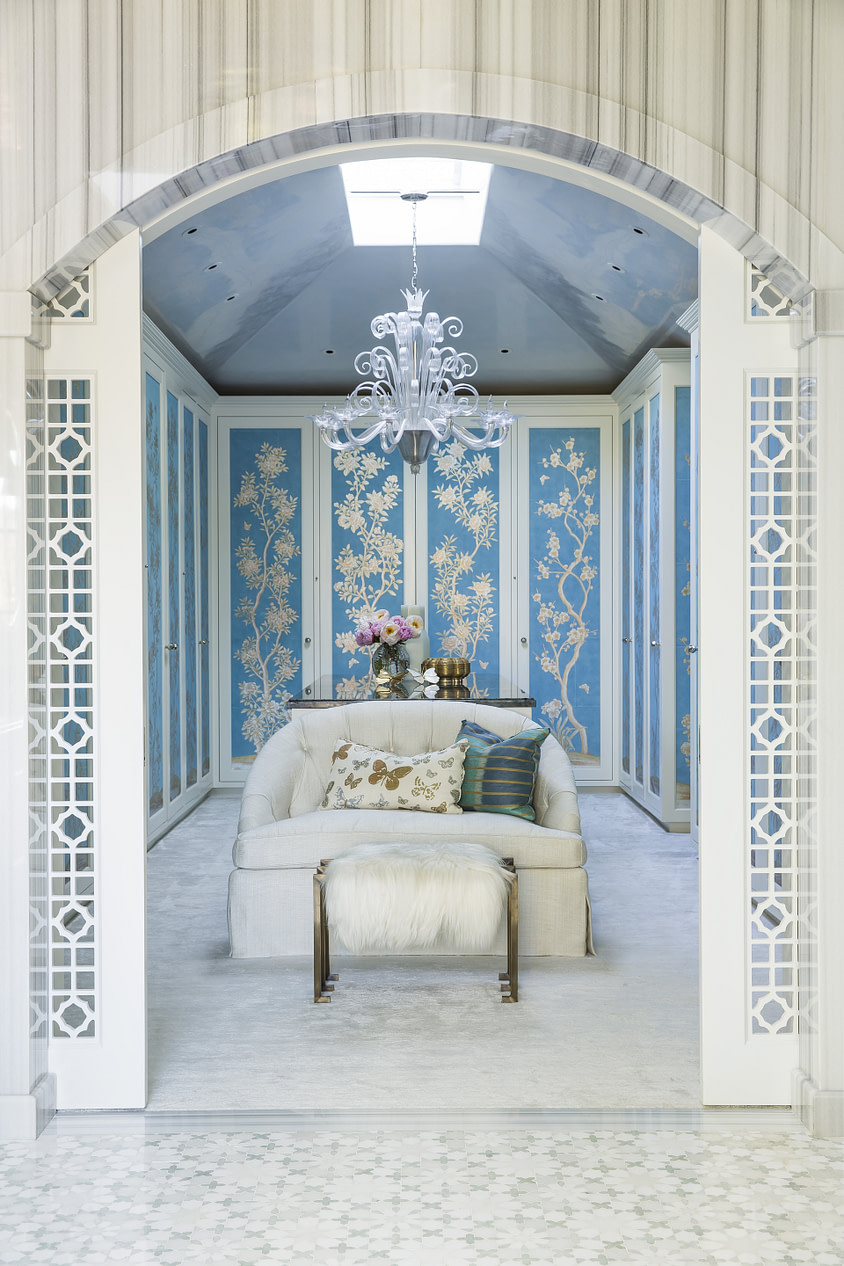 If you love fashion as much as we do, you know that your beautiful clothes deserve an equally beautiful closet.  This is also the one room in your home that is truly your sanctuary so make it a place that you actually want to spend some time. Read on to inspire yourself with some of our favorite luxury closet design ideas.
Shoes, Shoes, Shoes
As the saying goes, a girl can never have too many shoes. That being said, sometimes they can be difficult to store. By building open, shallow shelves along the wall, you are able to admire each and every pair while maintaining pristine organization and keeping them from getting scuffed if piled on top of each other.
Handbags 
Handbags can go hand in hand with shoes in that they deserve an artful display. By placing them within cubby styled shelves, your closet has the feel of a high-quality boutique. Include LED lighting to cast light on the handbags to further enhance the boutique feel. 
Cabinetry
When designing a closet, take the time to really consider the different needs and take that into account when choosing the shape and size of both you closed and open cabinetry. The appearance should be considered too- do you want to show off your wardrobe with open shelving or glass doors, or do you want to conceal everything to give it a more organized and polished look?
Create Breathing Room
Your closet doesn't have to be large in order to feel high-end. However, it should feel spacious when you enter. You can achieve this by being conscious to not cram your pieces into the space. If you have more than you can fit, perhaps keep your seasonal pieces in a different closet within your home and keep out the garments that you not only love to look at, but that you'll be wearing that season.
Three-Way Mirrors 
A three-way mirror is the ultimate luxury in an at-home closet, but the space doesn't always allow for it.  If you mirror the fronts of the cabinetry doors though, you can get the look of a mirrored room and also when opened at the right angles, still see yourself from behind! 
Closet Sitting Area
Within every walk in closet, some sort of seat is a must. In smaller closets, an ottoman or pouf. However, if you have a larger walk-in, take advantage of the space and provide yourself with a lounging area. You can use these furniture pieces to put on your shoes, pack your suitcase, lay your outfits out, or just take some time for yourself.
Personalize the Space
Personalize the space with unique, luxurious accessories. Whether it be an expressive light fixture, an ornate rug, or a beautiful bouquet of flowers, your closet should be fitting to your taste and still feel like home.