Vendor Spotlight: Galbraith and Paul
August 15, 2019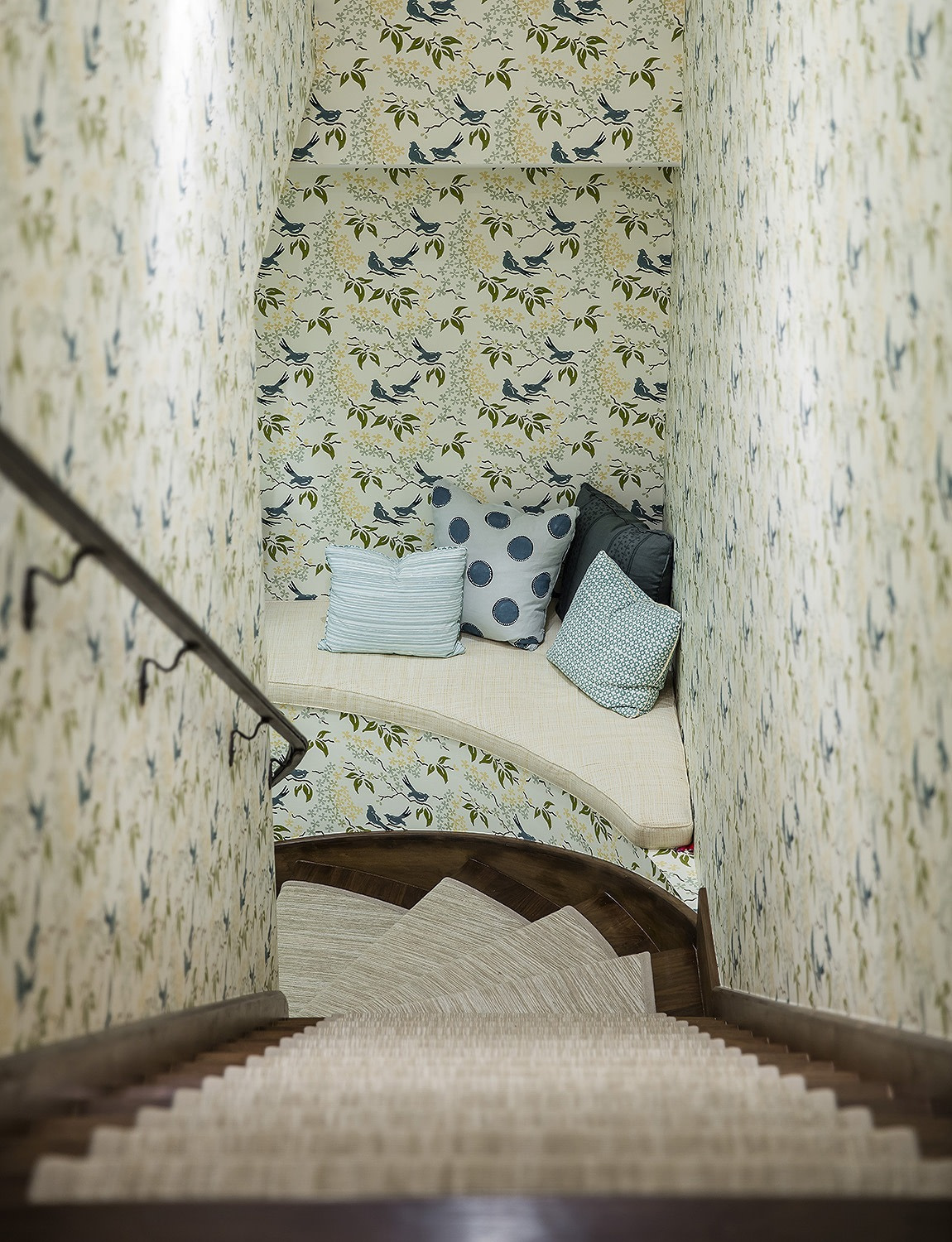 Liz Galbraith and Ephraim Paul founded their studio workshop in Philadelphia circa 1986, specializing in hand block printed textiles and studio printed wallpaper. Galbraith and Paul offer a wide range of classic wallpaper patterns suitable for any home. This vendor brings artisans together to create fabrics and paper with a subtle elegance. Galbraith and Paul wallpaper meets the highest standards in design and craftsmanship and will give a pleasant makeover to any space. They have evolved their studio in original and unexpected ways while maintaining a traditional workshop. The passion and hard work put into each pattern are visibly reflected in their array of products.
This special vendor offers wallpaper patterns with light colors depicted with natural elements such as tiny birds and lotus flowers. These quaint patterns will bring any space a fresh of breath air as you will feel surrounded by tranquility and peace. The pastel shades will offer a subtle touch of detail while refraining from any statements too bold. The wallpapers are easy to match with various room decor due to their earthy tones and simplistic design. And for even more flexibility, they have custom color capabilities for both their wallpapers and fabrics to get the perfect match to any design scheme.
Galbraith and Paul fabric patterns contain a similar quality of nature and repetitive design but are bolder in color and variation. Pops of bright orange, deep blues and lime greens are implemented through their several fabric patterns. Intricate shapes such as diamonds and medallions define the basis of these amazing fabrics. Galbraith and Paul favor a natural aesthetic while marking their fabrics with birds, florals and garden scenes.
Whether on the search for charming wallpaper patterns or fabric with a bit more funk, Galbraith and Paul's designs ensure a classic look while pertaining to your personal style and home.