Unique Lighting Ideas & Inspiration for Kitchens
February 24, 2020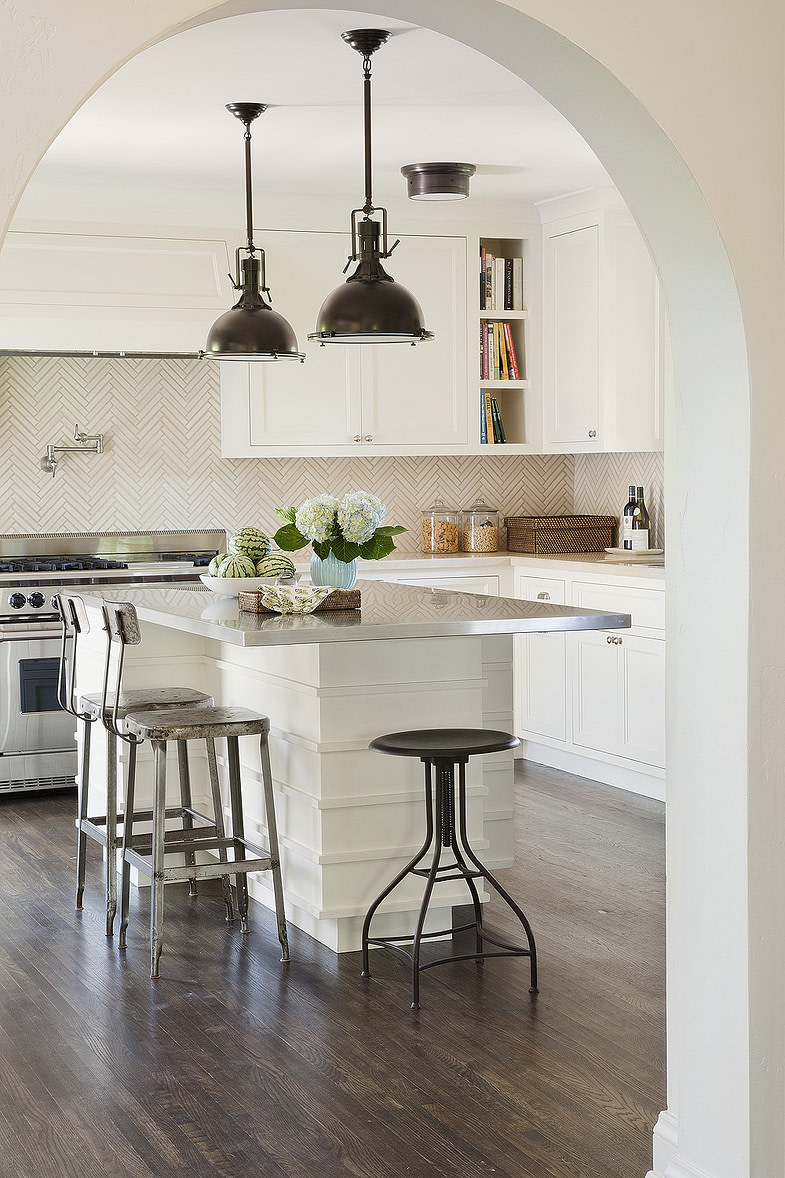 As we all know, the kitchen is often the most highly used room of the home. That being said, we think it's worth putting the time and effort into making it a great representation of your style and a comfortable and appealing room to hang out in. Lighting is important throughout a home, but in a utilitarian space, it is even more crucial to get it right.  Below we have listed some of our favorite kitchen lighting ideas to get you inspired.
Extra-Long Pendant Lights
Sleek and simple, long pendants are the perfect kitchen lights for those looking for bright task lighting if you have very high ceilings.
Gilded Pendant Lights
Use this as an opportunity to mix metals with other hardware in your kitchen.
Schoolhouse Lights
Industrialize your look with a pair of large, metal pendant lights above your kitchen island.
Lanterns
Provide a farmhouse feel with lantern lights, in fanciful shapes with patinated metal and glass.
Colored Glass Pendant Lights
Blown glass pendants in a variety of tones are a great way to add color to an otherwise white kitchen.
Linear Light
Perfect for over a rectangular shape island, a pendant with a linear shape and multiple lights will have you covered.