The Most Beautiful Floor-to-Ceiling Shelving
February 11, 2021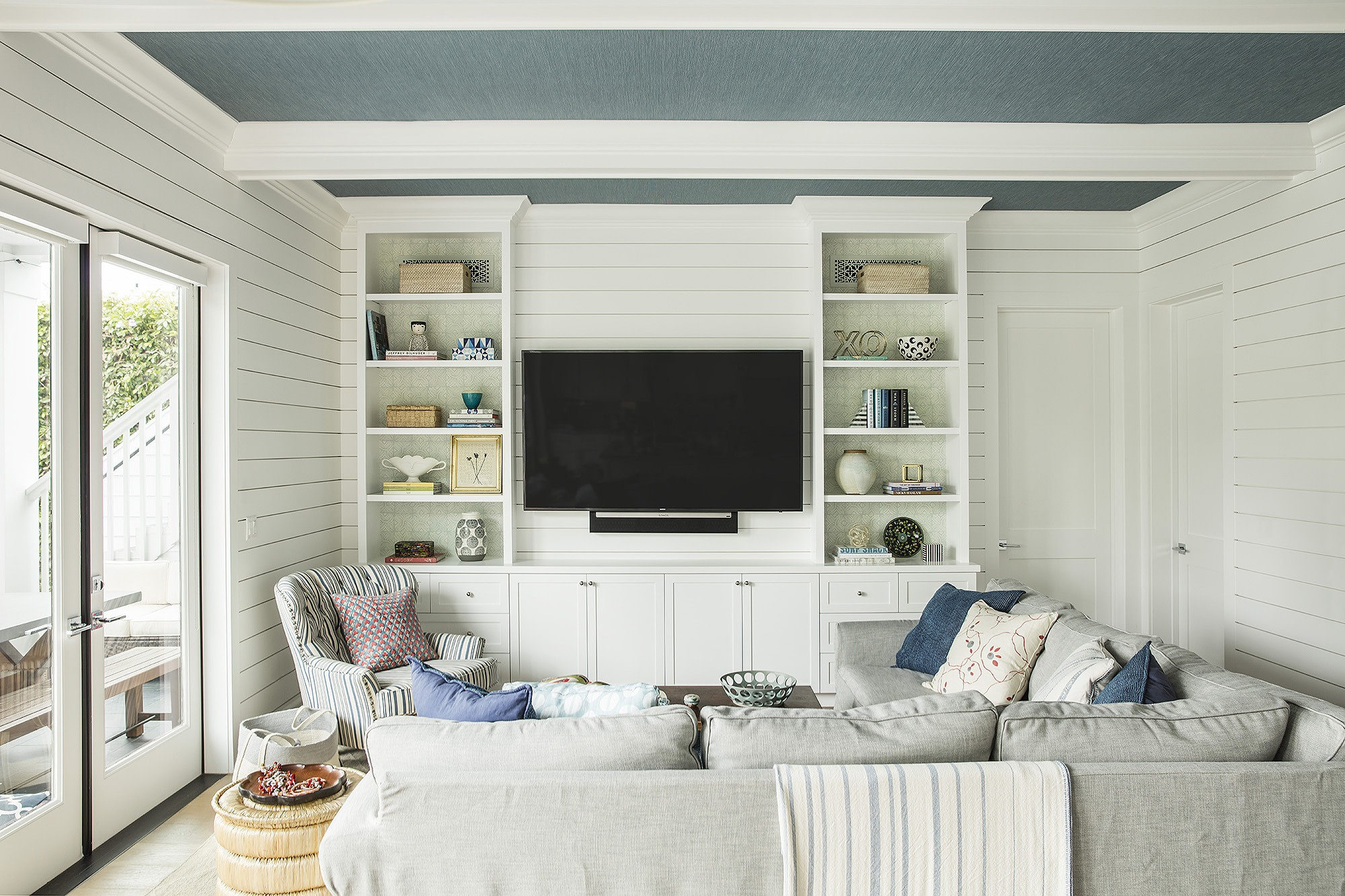 Nothing screams luxury like custom millwork in a home.  Whether you are in an older home which often has original built-in shelves in need of an update or designing a brand new home; the design of your floor-to-ceiling shelves can make a big impact and are worth serious consideration.  With this design decision in particular it is essential though to consider the architectural style of your home because these built-in's will look out of place if not integrated properly.  Below are some ideas that can get your creative juices flowing when thinking about your own floor-to-ceiling shelves.  
Shelves with Crown Molding
For a more traditional look built-in shelves with crown molding matching the rest of the home is a safe and classic approach.  To complete the look, the millwork can be the same color as the rest of the trim in the room or can be a natural wood tone.  In a room like a study or closet, go for a bolder aesthetic and paint the shelves a bright lacquer color that matches other millwork in the room like the wainscotting and trim.  Alternately, more unique molding details like a scallop shape or Italianate design can make a fun statement.  Try adding the same or complementary molding detail in another part of the bookcase as well to tie it together.  It is important though that they relate somehow in style to the rest of the millwork in your home so they don't seem out of place.  In either scenario, the crown molding will just add a more finished and sophisticated look to the shelves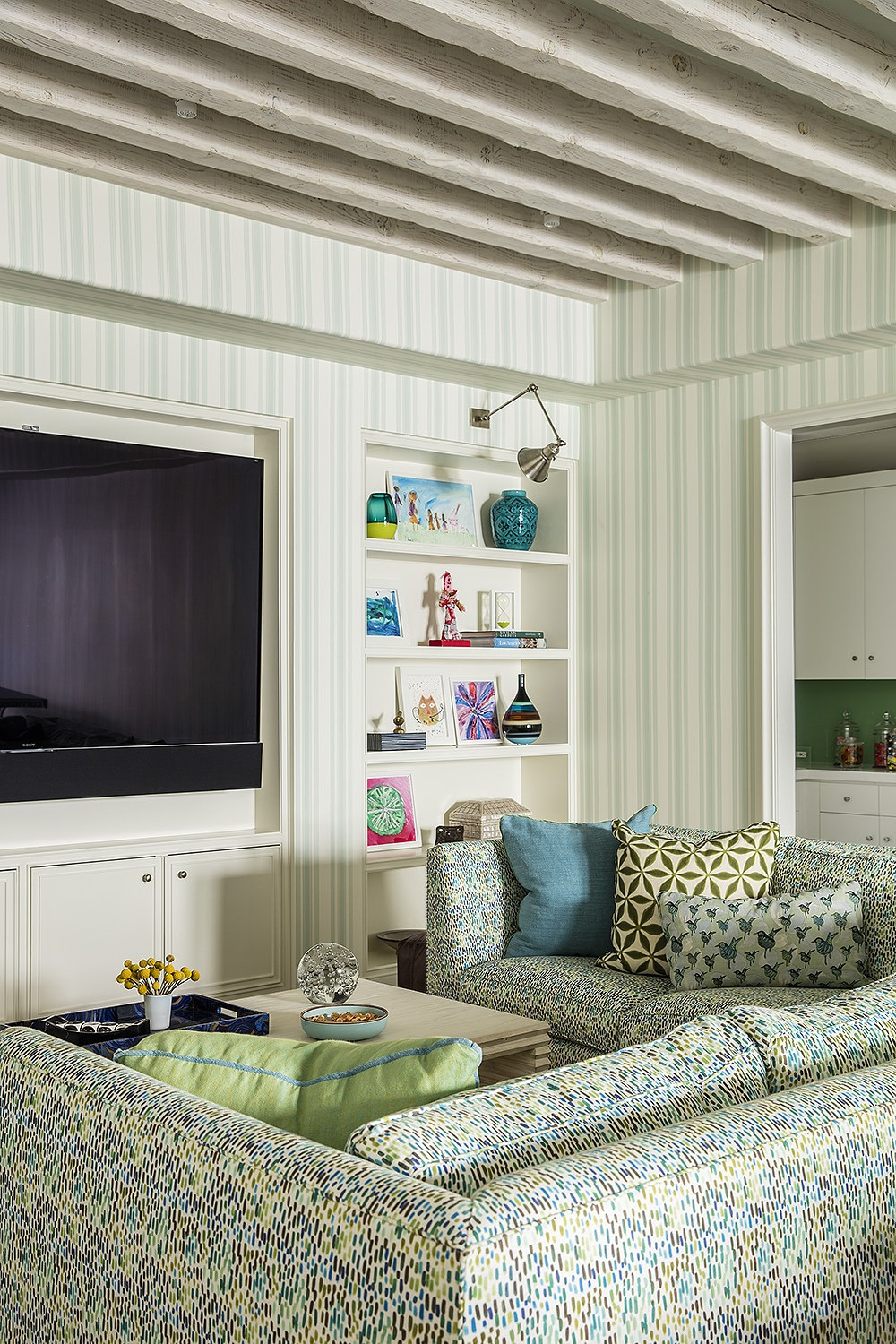 A Mix of Vertical & Horizontal Shelves
A funkier type of floor-to-ceiling shelving perfect for a modern high rise, or even a mid-century modern home is an offset style with a combination of shelf sizes and shapes with some vertical sections and some horizontal, some square and some rectangle.  This type of shelving is perfect for displaying unique objects or art pieces that are deserving of individual cubby-like spots within the larger shelving unit.  This more artistic style of shelving is well-suited to a room that is asymmetrical or even to use as a room divider in a large loft-like space. 
Shelves with a Pop of Color
As with every design decision, color is always an important factor to consider, even when it comes to a more architectural detail like built-in shelves.  You can take this opportunity to add a pop of color even here.  One of our go-to ways to incorporate color in a bookcase is by backing the shelves with wallpaper.  This way the majority of the unit can be the same paint color as the rest of the millwork in the room, but you get the pop of color too, and even some patterns if you choose.  A less permanent way to add color to your shelves is through careful consideration of what sits upon those shelves.  You can organize your books by color to create color-block patterning or group objects by color too.