Spring/Summer 2019: Charming Patio & Front Porch Ideas
April 24, 2019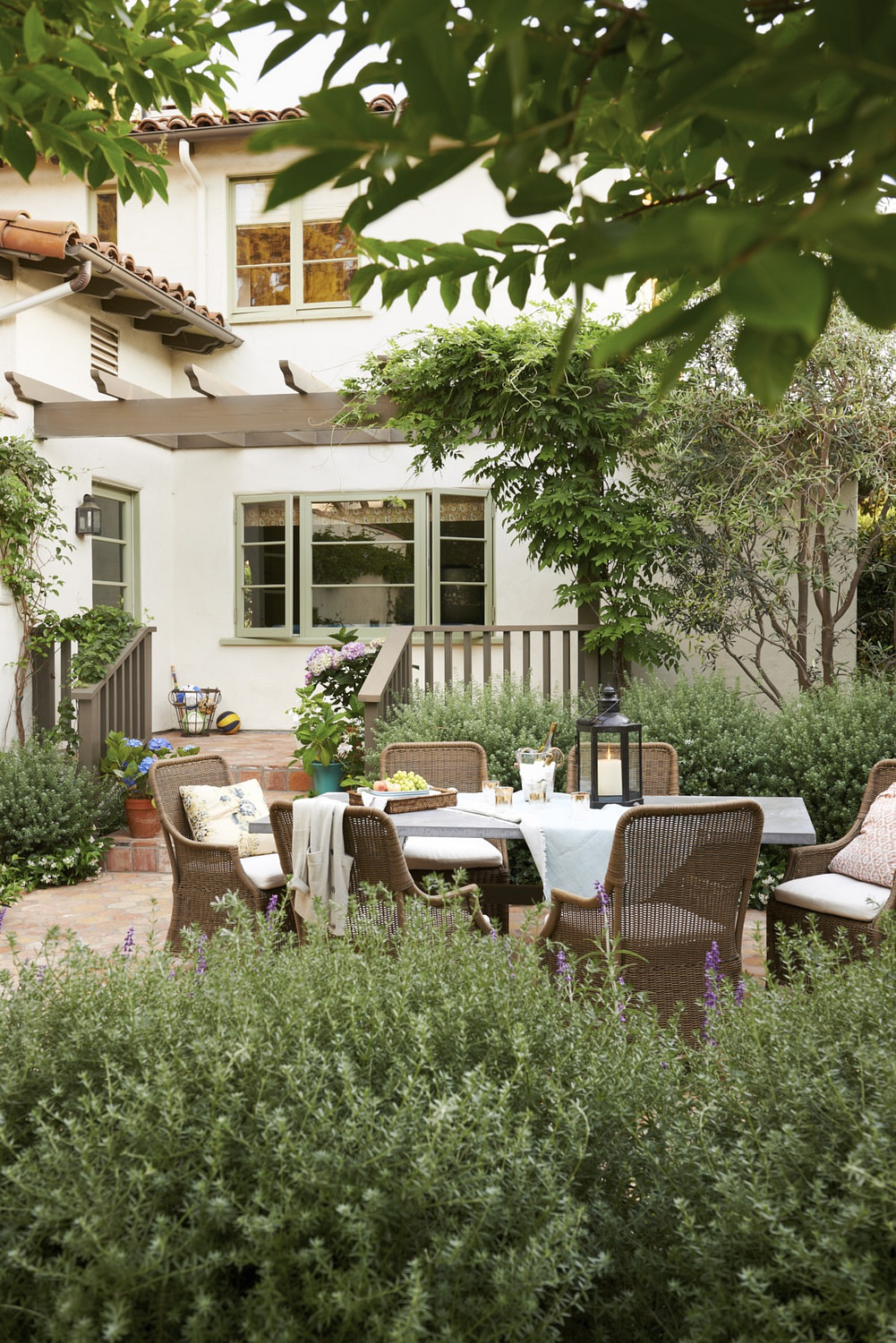 As the spring and summer months quickly approach, you may ask yourself, "How can I improve the design of my yard?" Before stressing about the best way to decorate this space for the summer, discover the following outdoor patio design ideas that will give you endless inspiration on how to make your home picture perfect and ready for the dog days of summer.
Consider Color
As the winter blues begin to fade away, rid your outdoor spaces of any dark colors. Gray shades and deep purples can be traded out for stark whites and bright yellows. Swapping out chair cushions as the seasons change is a quick way to effectively enhance your front porch or patio. Experiment with different vibrant patterns that highlight the surrounding outdoor world. Think floral and printed geometric fabrics detailed with lively colors. To create a curated ensemble throughout your home, reflect the color scheme of your house's interior to generate a subtle sense of consistency. On your patio, or a porch that is large enough, set up an outdoor dining area and add a pop of color with bold chair cushions. Create a cohesive look on your porch by painting the overhang ceiling the same shade to match the cushions. Even your front door can be an opportunity to add a pop of color to freshen things up.
Utilize Space
A porch or patio does not have to be large in size to effectively create a usable space. A small round table with a few stools and circular rug, establishes a cozy nook to enjoy friends, family and food amongst the outdoors. To expand seating options, a built-in bench takes up less space and produces a custom look. Painting the bench the same color as the flooring makes an illusion of extended open space. Even if your porch is too small for a lounge space, give it a grand entrance by framing the door with large potted plants to still make the space feel complete. Beautiful planters with blooming trees can make a huge statement on the smallest of porches.
Stick to a Theme
Any space in or outside of a home can be enhanced and personalized through themes. Whether that theme is a specific color scheme, or a beachy look, a porch or patio curated with similar objects and decor creates a comfortable atmosphere that simply reflects your person taste and interests. Particularly with the summer months approaching we are spending more and more time outside so it should feel like an extension of your home and carry through some of your color schemes from inside as well.