Spring Cleaning 2019: What Home Décor Trends to Toss & What to Store Away
March 28, 2019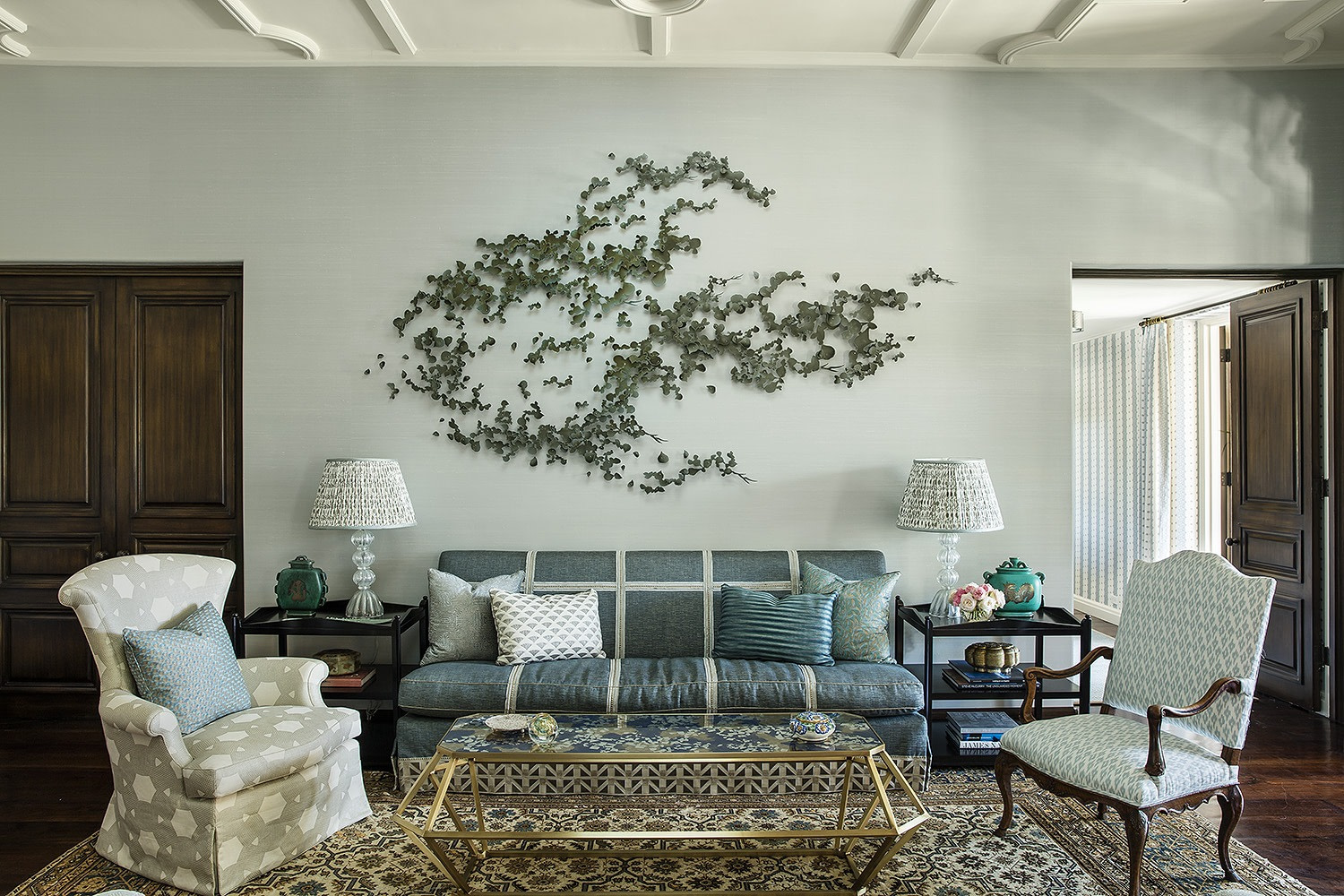 It's out with the old and in with the new. A new season means fresh beginnings and there's no better area to start than the place you spend most of your time- your home. Spring cleaning is a great way to feel rejuvenated by getting rid of your outdated home décor and embracing new home décor trends. To make this task easier, we have chosen the top decorating trends to avoid and which ones you should adopt.
Out: Minimalist Art
It is time to start adding vibrancy to your home and art is such a fun place to experiment.  You can spruce up white walls and neutral furnishings by adding a bold and colorful piece to your walls. To keep the minimal aesthetic but still get a punchy art piece, opt for a single large piece in a simple gallery style frame.
In: Maximalist Art
Stepping out of your comfort zone can be intimidating but you won't regret doing so when it comes to your home trends in 2019. Say goodbye to the minimalistic point of view by embracing mixtures of colors and graphic patterns both in your furniture choices and in how you design your walls. A gallery wall is a great way to try out the Maximalist trend. Smaller and inexpensive art all of a sudden can seem important when grouped together to form a gallery wall and is a great way to fill a space.   
Out: Accent Walls
It is time to retire the concept of the lone wall. Although this fad worked well in the past, this is the year of incorporating new ways to tie a room together. A single painted wall no longer decorates the entirety of a bedroom.  
In: Wallpaper
Textured wallpaper covering the walls of a room as a whole is a great way to add style without overdoing it. Whether you decide to keep the design simple or steer towards a more eclectic finish, utilizing wallpaper creates warmth and a luxe feel.
Out: Matching Furniture Patterns
In a living room, using the same style and pattern on your furniture can make it feel less like a home and more like a showroom. There are ways to maintain a cohesive feel with your furniture without making the room feel sterile and over-designed.  
In: Mixing and Matching  
With multiple pieces of furniture in one room, you have the availability to mix and match your patterns and styles, creating depth and texture to the overall look. Allow for the material on the couch to differ from the chairs or include an accent piece that is a different style to create a more personalized and unique look.