Sophisticated Poolside Design Ideas: Summer 2021
June 24, 2021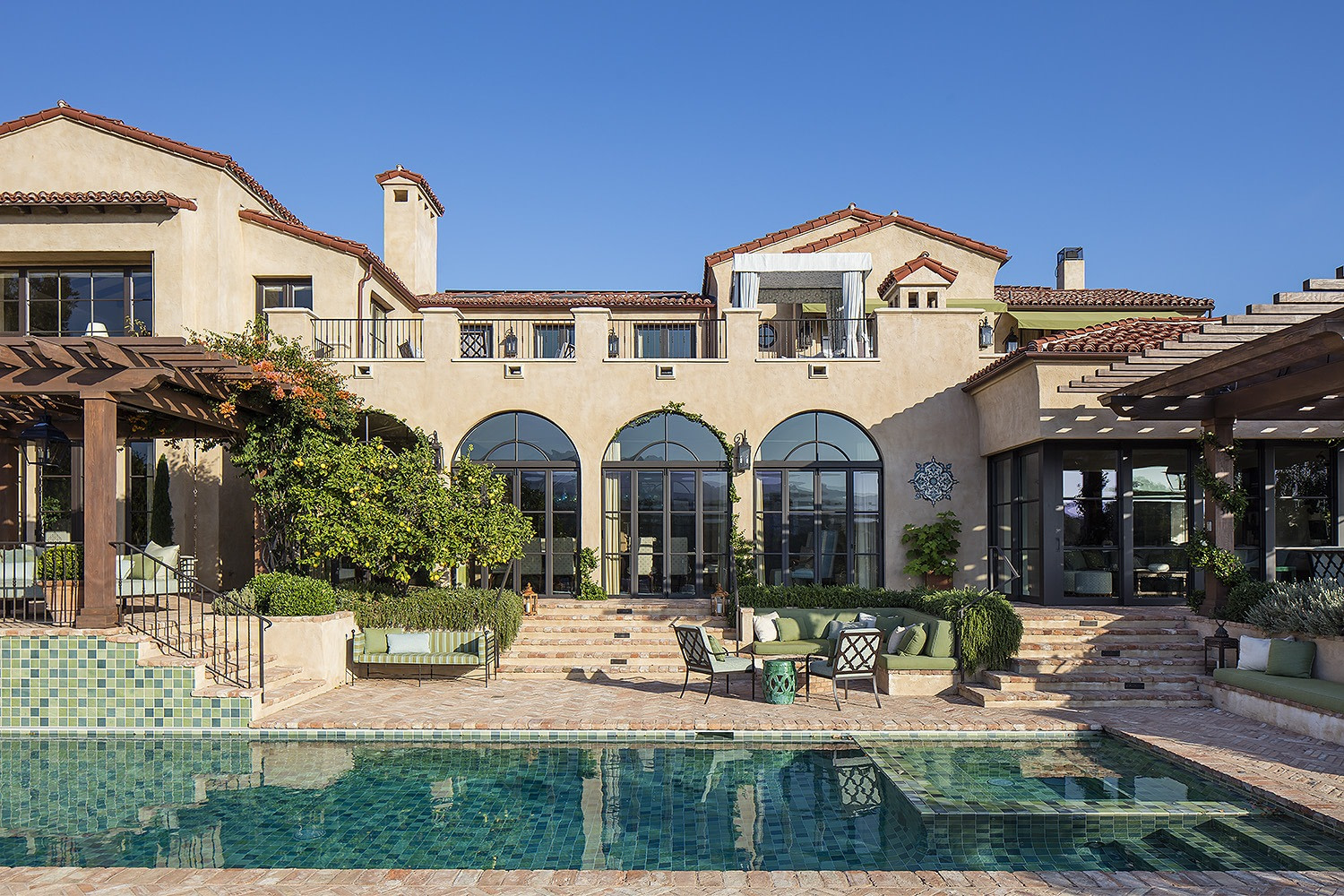 The start of Summer is officially upon us, and all we can think about is getting outdoors and making sure our yards are summer ready. You might not be able to redo your whole backyard before those steamy months when you're dipping into the pool, but thinking about your various poolside areas and how to upgrade them is certainly a worthwhile pursuit.   
Consider the Space You Are Working With
Think about proportion when you are designing your surrounding pool area, you don't want it to be all one note.  It is always good, if possible, to have some greenspace for sports activities with your kids, for your animals, or just for the look of a green lawn to break up all the hardships. Be sure to consider the sunlight you get and be strategic about where you want the sun and where you don't. It's always nice to have some sunny spots around a pool area for lounging on chaises, but it's also important that you have some shaded zones for when you're eating or even trying to squeeze in a cat nap. You utilize playful umbrellas, especially those on wheels that you can move around as the sun moves; or some heavily shaded zones with pergolas.  And as always, consider the style of your home when planning your new poolside design as you want the space to feel as though it flows from inside the home too.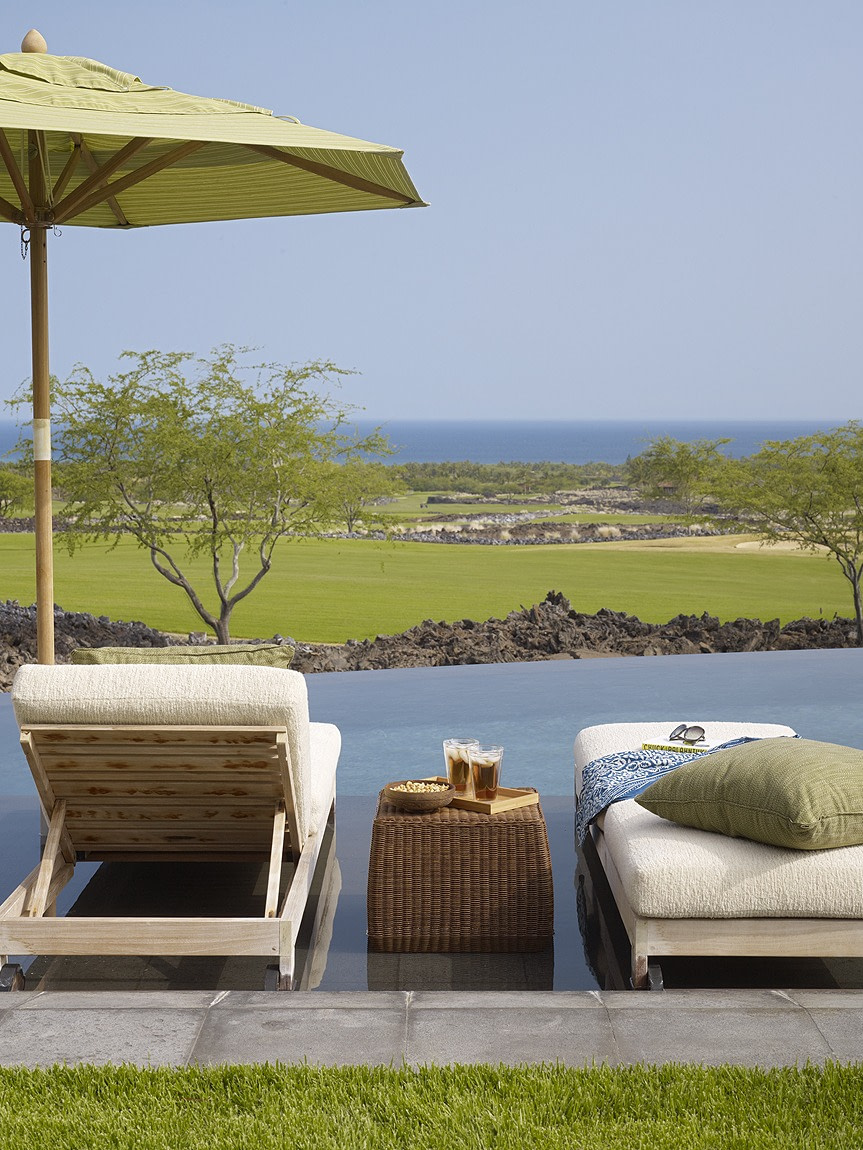 Build a Solid Durable Foundation
When planning your hardscape for a pool, be sure to keep in mind the various materials that are used both inside and on the exterior of the home. You'll want this to feel like an extension of the home. Particularly around a pool though, you'll want to watch out for any materials that get too hot under foot since you are often barefoot near a pool, and also avoid surfaces like pebbles or bark which can easily end up sticking to your feet and making a mess. Think in dimension too, by utilizing various terraced levels around a pool you can create designated areas such as lounging vs eating to break up a flat yard. 
Invest in Quality Furniture
Outdoor furniture takes such a beating, so it is really worth it to get good quality pieces that will stand up to the elements and last for more than one season.  Powder coated metal or aluminum, or the outdoor wicker all hold up very well. Teak and Iron will require more maintenance but can still last for many years and will never go out of style. Smaller accents like throw pillows and stools can be a place to save some money as these can be more playful pieces that are replaced more regularly. Most importantly, get furniture covers for the cooler months to be sure your furniture lasts even longer!