Outdoor Living Renovation Ideas
April 30, 2021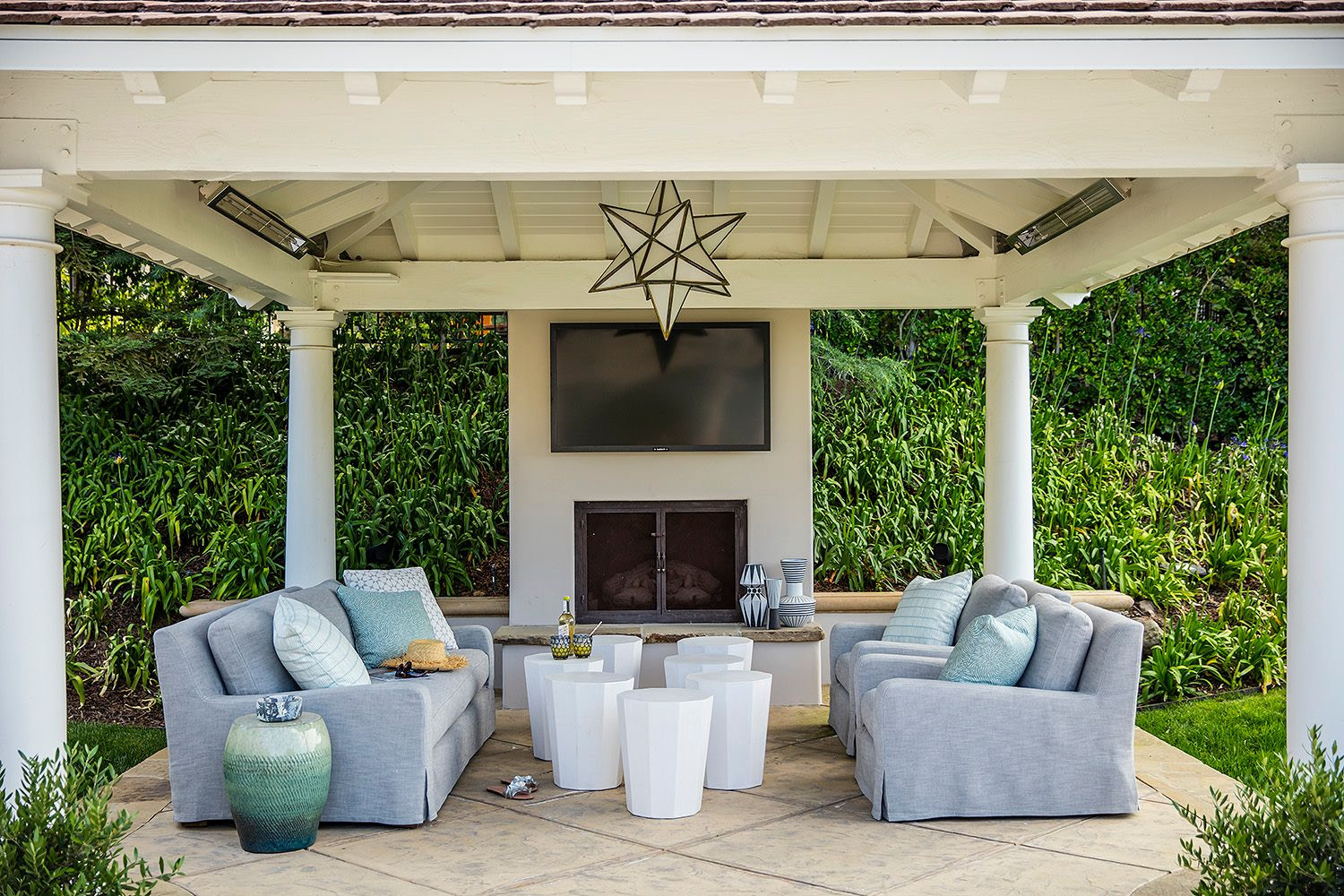 We're heading into summer and outdoor living is top of everyone's mind.  Creating a great outdoor space is like doubling or even tripling the living space of your home.  That is why it's such a worthwhile endeavor to undergo a big outdoor living renovation.  As with any renovation, there are plenty of important decisions to be made and carefully planned out in advance in order to achieve a great end result.  
Why You Should Bring in a Designer
An outdoor renovation, almost more than any other area of the house requires major planning, many different tradespeople and lots and lots of details, so it is certainly a smart investment to bring in a designer to guide you through this process.  Since the outdoor space is just an extension of your home it is important that the architectural character of the home both inside and out work well with your new exterior design to create a cohesive look, and so a designer's eye and knowledge will be invaluable.  More so When designing for outside you have to consider the materials very closely to be sure they will wear well in your particular climate, be certain that all of your lighting is appropriate for outdoors and select furniture and fabrics that will stand the test of time outside as well.  These tricks of the trade and so many more are worth every penny you will spend on a designer to ensure that your renovation goes smoothly and more importantly lasts.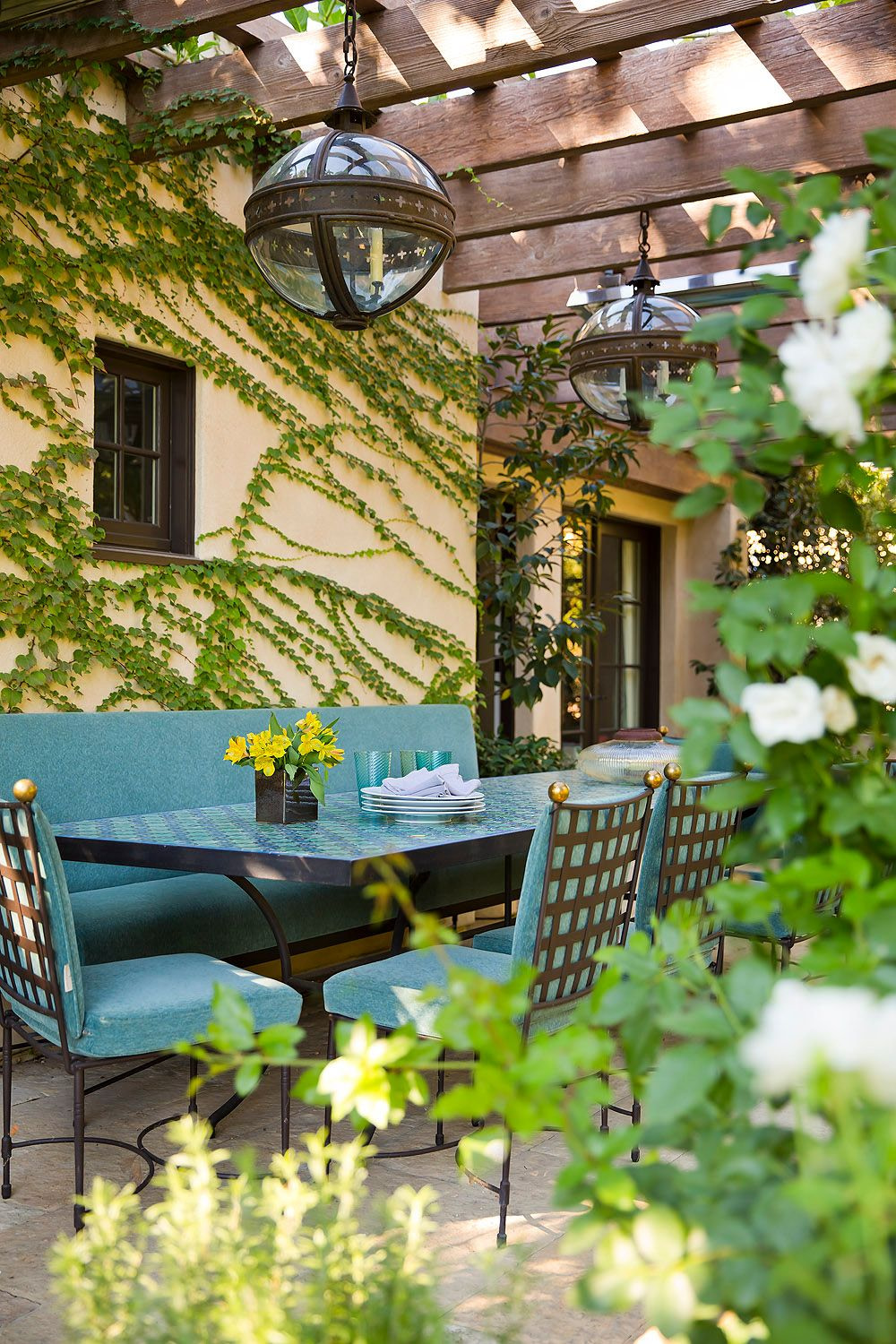 Patio Design
The design of the various hardscaped areas of the yard will likely be the main focus of the renovation.  This would be anything from the pool area to the outdoor dining area and BBQ, perhaps a firepit seating area, and so on…the possibilities are endless.  It is important to consider your lifestyle when designing these spaces.  For example if you entertain often, you'll want a large dining table and outdoor bar area. If you have beautiful views, you'll want to make sure to take that into consideration when arranging your seating areas.  If you have kids, perhaps you want to be sure to leave enough open space for play sets or a trampoline.  Other considerations when designing your hardscaped areas are making sure you have ample shade with a pergola for hot summer days and good lighting for outdoor evenings.
Landscape Design
The other main area of focus when renovating your yard is the landscaping, which really sets the tone and feel for the yard.  We would recommend having your designer work alongside a landscape architect because this is such a specific field and requires so much knowledge that the typical interior designer does not have.  Some things to consider though are planting hedges or tress that can create privacy, or conversely not blocking any views you might have; selecting plants that are natural to the climate you live in to help with water conservation and also to feel appropriate to the environment; and taking into account any colors of blooming flowers and how they interact with your other color choices in your furniture and hardscaping.  Lighting is also key to the landscape design and should incorporate both pathway lighting and uplighting of certain elements.
How to Determine Your Outdoor Style
Do you want the style to be continuous with the interior style, or perhaps go bolder for a more fun outdoor vibe?

Since your yard in seen from inside too, be sure your color choices flow well with your interiors

What is the architectural style of the home?  Your hardscape materials should reflect the materials used on the exterior of the home as well.