Lighting for your Kitchen
September 1, 2021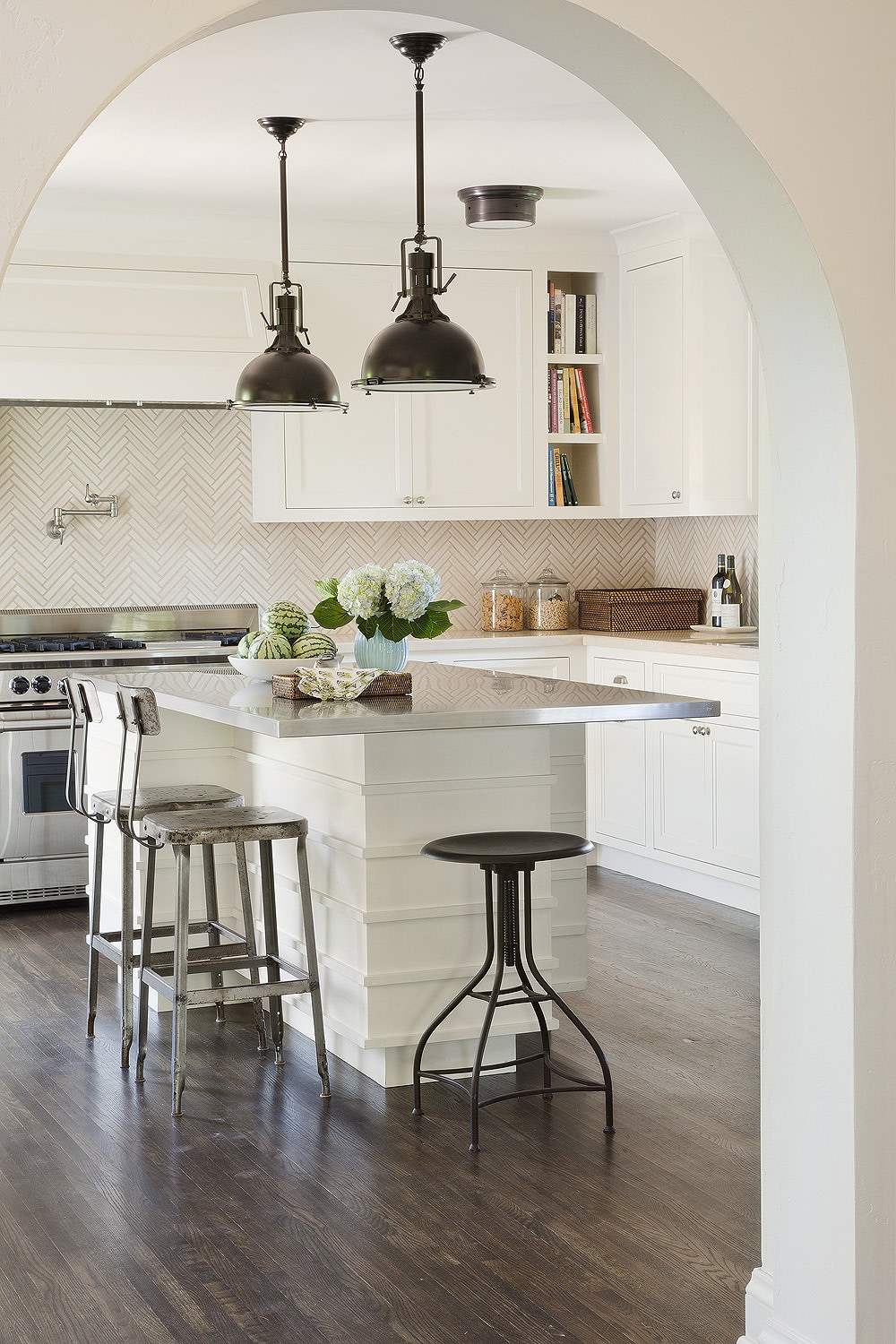 The kitchen is a social space, but also a workspace so it is important to think about both of those dual purposes when planning your lighting design. From recessed can lights strategically placed throughout to decorative fixtures, you can never have enough lighting options in this particular part of your home. To make sure your lighting needs are always covered in this high use space, here are some tips to help brighten and lighten the hub of your home.
Types of Lighting Every Kitchen Needs
Because the kitchen has multiple purposes, it is important to consider all the activities that take place in this room when planning your lighting design. From cooking, to dining, to homework, and just hanging out, these various activities all require unique lighting. Here is a list of some of the different types of lighting every kitchen needs
Recessed Can Lights: these are the workhorse lights and should be placed throughout the entire kitchen in a grid format, every 4 feet is a general rule of thumb. TIP: put them on a dimmer system so that you can adjust for different times of day and vibes.
Cabinetry Lights: under-cabinet lighting sets a nice mood and also added light for your counter prep-space. If you have glass cabinetry, having lighting inside the cabinets is also a nice added touch for ambiance and any decorative items you have on display.
Pendants or Chandeliers: these decorative fixtures help create focal points and also additional lighting. Place a single pendant over the sink, multiple pendants over an island, or a chandelier over the breakfast table.
Sconces: Task style armed sconces are a nice addition over any open shelving or over a sink
How to Choose the Right Lights for your Kitchen
As with any room in your home, the lighting selection should be determined by both the architectural layout of the space, the furniture plan, and the aesthetic style of the home. It is important to consider focal points as they can be your guide as to where to you should be placing your lighting. For example, over a sink, over an island, over a kitchen table, or at a desk. And as for as the style, think about whether you want a more formal traditional look like a chandelier over the breakfast table, or perhaps a more farmhouse vibe like a potrack with lights or antique billiard lights over the island.
Lighting to Brighten your Kitchen
The number one way to ensure you have a bright enough kitchen is to add enough recessed lights. Opt for LED lights that can get very bright if needed, but be sure they are on a dimmer switch to allow for more mellow lighting when the brights are not required. Beyond that, when selecting your decorative fixtures like pendants, chandeliers or sconces, you should look for those that accept brighter bulbs or even those with multiple sockets per fixture.