Kitchen Open Shelving Ideas and Inspiration
September 1, 2021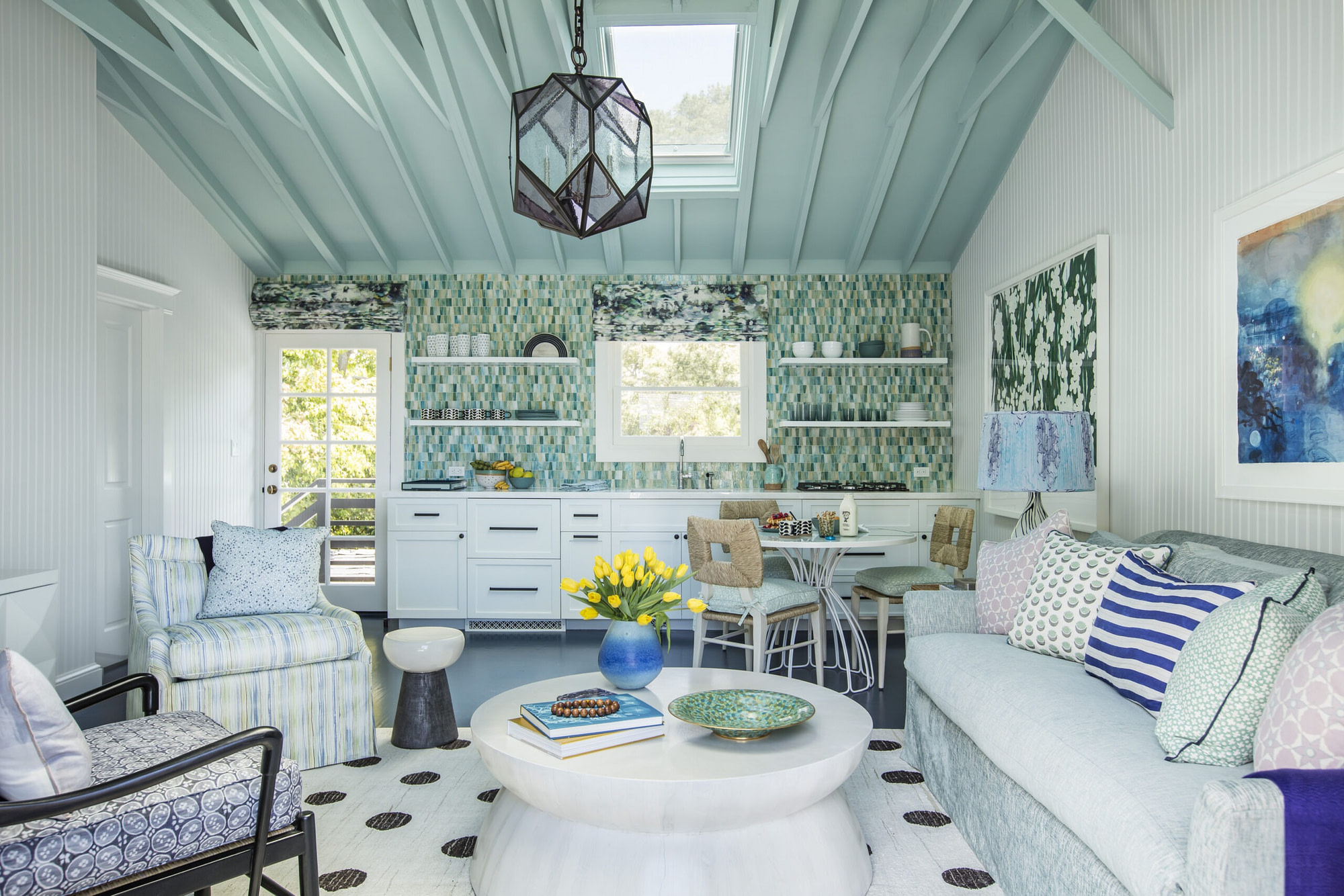 The kitchen can be a space for high design, just like the rest of your home, and open shelving is one way to really up the ante with your kitchen design. Gone are the days when all of the kitchen items have to be concealed behind closed cabinet doors. Take this opportunity to show off some of your prettier dishware or even just decorative objects to create a more unique and personalized aesthetic in your kitchen.   
When to Opt for Open Shelves
Not every home or every kitchen calls for open shelving, but in some cases it can be a great design choice to take your kitchen to the next level. In a large kitchen, you likely have enough closed cabinetry to store all of your unsightly kitchen items, so take the opportunity to dedicate one wall to open shelving to show off some of your cooler items.  It can break up the monotony of matching cabinetry and create much more visual interest. Alternately in a smaller kitchen, like in a mother-in-law suite or guest house for example, it can open up the space without weighing it down with bulky cabinetry.  In a loft or open-floorplan, open shelving can be a good tool to make the kitchen feel less "kitcheny" and more visually interesting since it is seen from all other areas of the home (just be sure you have enough other cabinetry to hide some of the less attractive utilitarian items).
How to Make the Most out of Open Shelves
You don't want to let your open shelving go to waste, so when designing the shelves be sure they are functional. Typically two rows of shelves is a good bet to ensure you have enough height between each. Place items like dishes and glassware on the lower shelves that you'll be reaching for frequently and require less height, and save the upper shelf for taller pieces like pitchers or vases.  
Open Shelving Types to Match your Design Aesthetic
Reclaimed wood shelves with metal brackets, for a farmhouse style kitchen

Glass and metal shelves for a more industrial look

Floating marble that matches the counters and backsplash for a high-style aesthetic

Painted wood to either match the cabinetry or add a pop of color 
Ideas for What to Show on your Open Shelves
Collection of vases 

Standing plates

A more whimsical aesthetic like leaning artwork or a small little lamp

Stacks of dishes or glassware

A cookbook collection