Key Elements to a Timeless Kitchen
August 15, 2019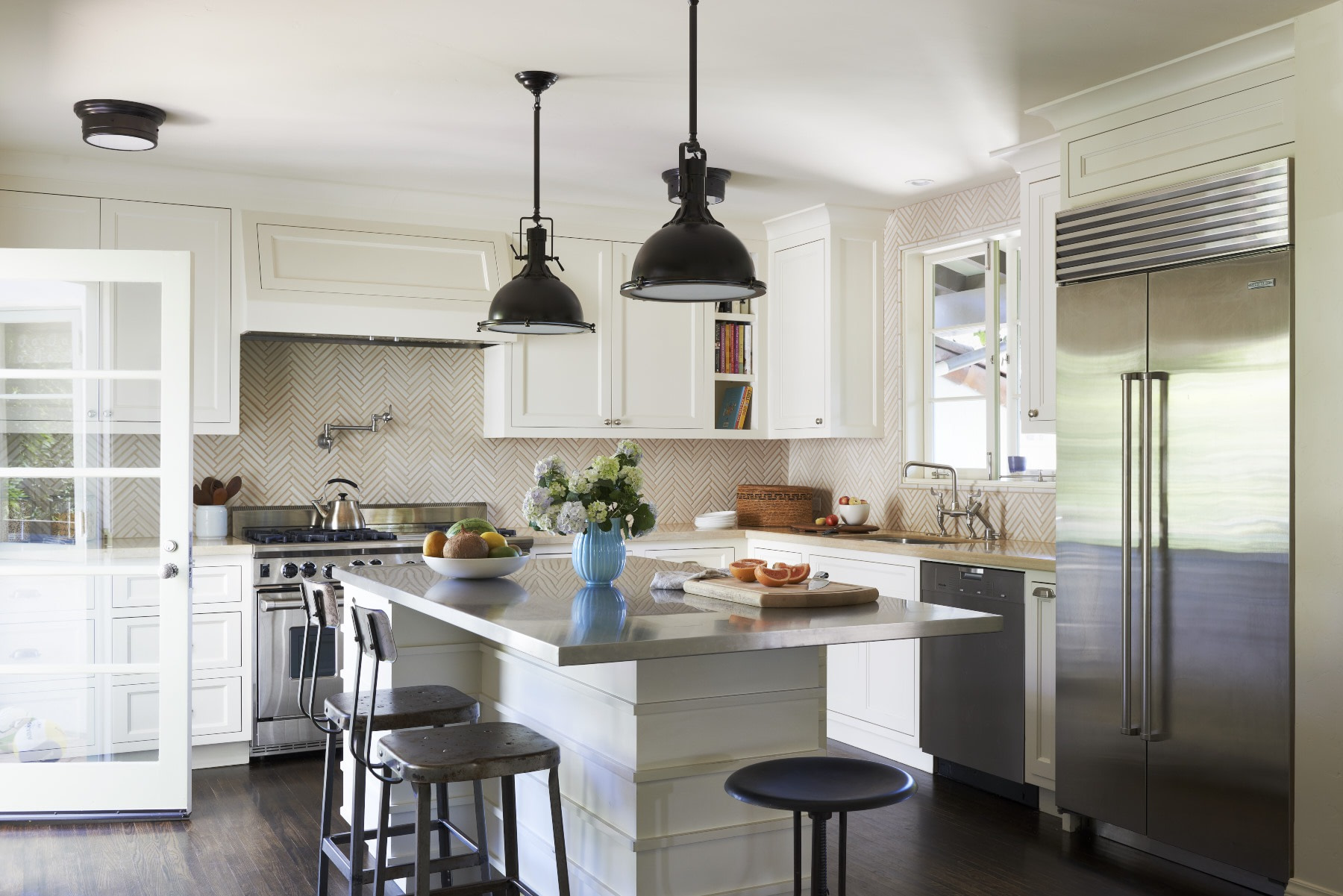 With the kitchen being one of the most important rooms in your home, not to mention one of the most expensive to renovate, it is important to create a timeless that is still as fitting and beautiful as ever down the road. Stray away from the overuse of bright colors and welcome your favorite neutral color palette. A timeless kitchen design is curated with many components, and below we have listed the most pivotal factors in order to achieve it.
Timeless Kitchen Cabinetry
Cabinetry is one of the most in your face elements of a kitchen as they occupy almost every wall of the room, so it is an integral part of the design to consider. Shaker kitchen cabinets are a great choice for this design, for their minimal, classic design will always be in fashion. Choosing a white or neutral paint color will further embrace your timeless look.
Timeless Kitchen Backsplash
Paying attention to your kitchen backsplash is crucial for it can change the tone of your kitchen entirely. To create a more streamlined look, opt for a tile that is close in tone to your cabinetry and counters, like an all white zellige style for something more interesting than plain white subway tile. Or, keep it really classic with a continuation of the marble counter slabs. If you are wanting a bit more of a pattern, consider using a classic herringbone pattern either of marble or ceramic tiles.
Timeless Kitchen Countertops
Widely known and loved for its elegant look, marble countertops are a top choice for a timeless kitchen. It bodes well with the neutral color scheme and is sure to never go out of style. If you are concerned about the upkeep, as marble stains rather easily, a granite countertop is a great alternative. If you are looking for a contrast material for the island, opt for butcher block for the farmhouse look or stainless steel for a more modern approach.
Timeless Lighting Fixtures
Your lighting fixture creates a statement within the room, so choosing a beautiful yet functional design is important. A top choice in this category would be a lantern pendant light for over islands or the classic and highly functional look of a pot rack with pendants.