How to Update Your Bathroom in 2019
May 1, 2019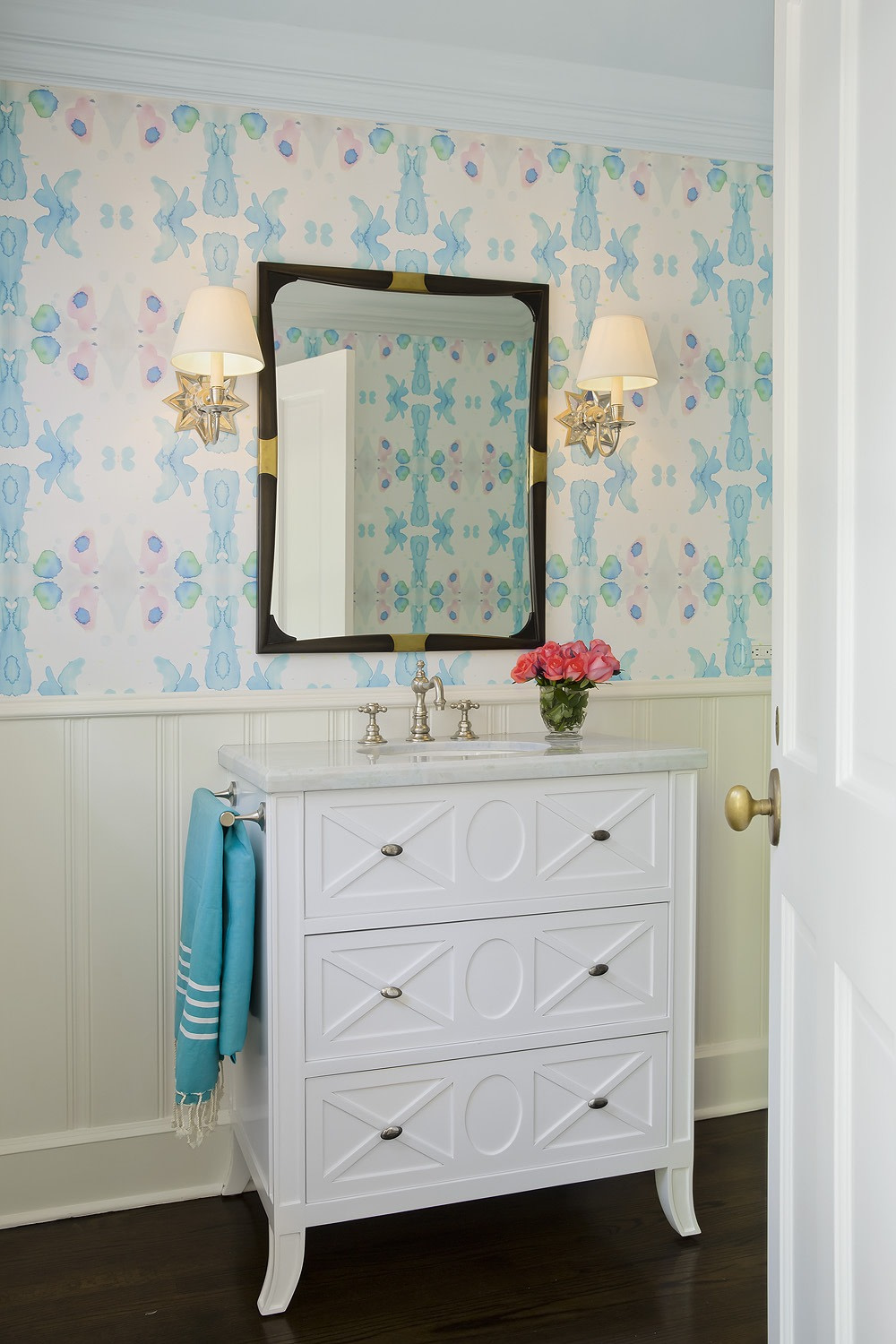 If you've owned your home for a while, at a certain point it is going to be time for some updates to kitchens and bathrooms to keep them current. In a space like the bathroom, you have the opportunity to mix functionality with style, creating a room worth showing off. Rather than simply focusing on what's a good color for a bathroom, get inspired by the multitude of 2019 bathroom trends. Below we are going to discuss some of our favorite bathroom styles to inspire you.
Statement Walls
Add some drama to your powder rooms with the beautiful addition of a patterned wallpaper or pattern tiles. This is the perfect opportunity to add a pop of personality and make a big noticeable change.
Open-Concept Designs  
Although this design lacks privacy, the en suite hotel vibe it creates is something you never knew you needed. You can still close off the water-closet or do a partial wall for some definition of space if needed.
Vanities + Windows
If your fortunate enough to have a window in your bathroom, take the opportunity to make it a focal point behind your bathtub. Being able to look out into a beautiful view creates a serene ambiance while also allowing the perfect amount of natural light to make its way in.
Mirrors & Hardware
Changing out mirrors and hardware is about the easiest DIY bathroom update you can do and it achieves a major impact. Go for a funky shape mirror over your vanity in a painted wood finish or one that picks up the accents colors in the space. For hardware updates, a geometric shape or contrasting metal finish from the rest of the plumbing fixtures is a fun and easy instant bathroom update.