How to Style Your Kitchen Shelves
February 15, 2019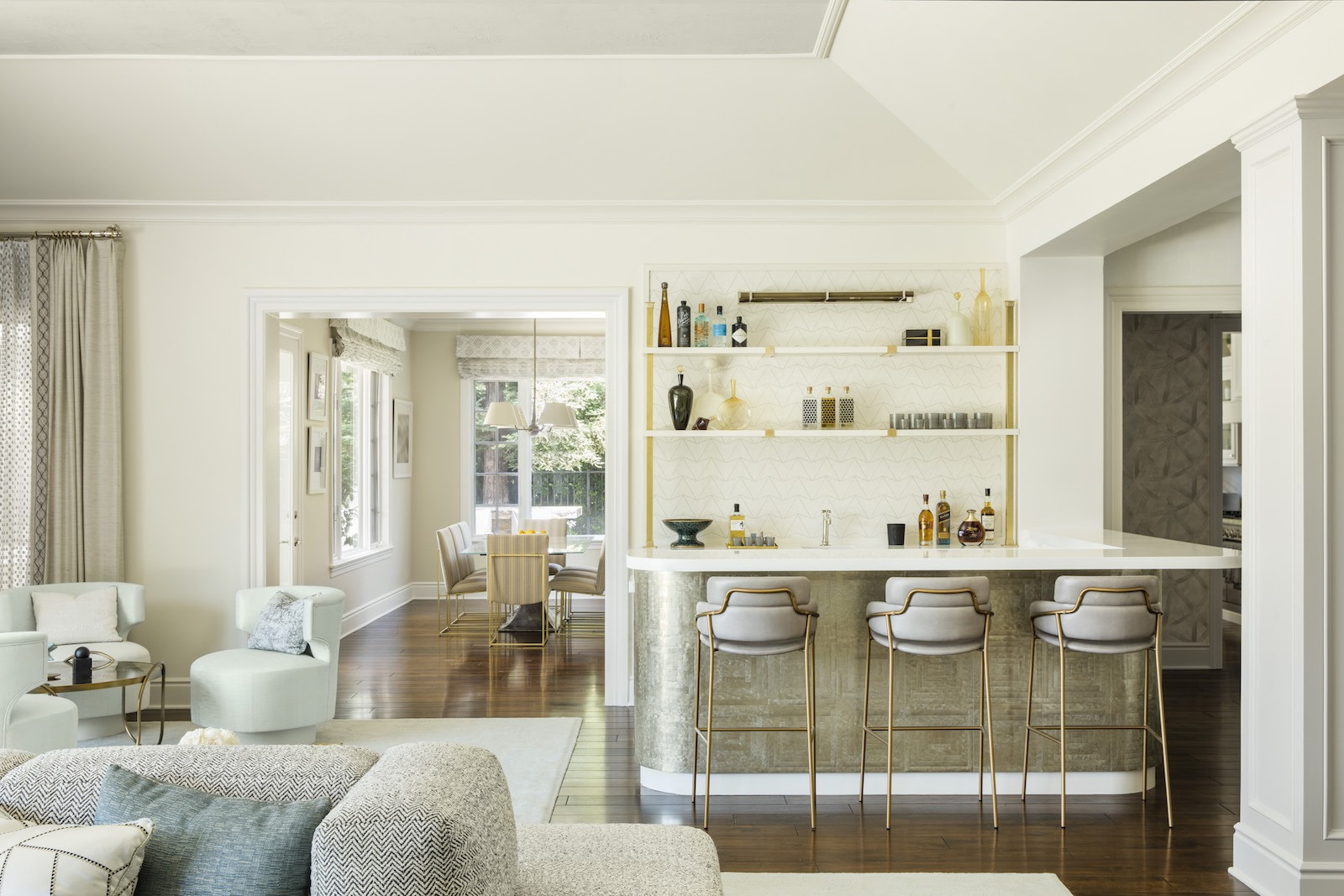 The kitchen is the heart of the home, which is why it should be first on the list when it comes to redesign. It's the small details that always make the biggest impact, and incorporating open shelving ideas into the remodel will do just that; not to mention, the trend of trading out confined cupboards for open shelves is both stylish and functional.
The best kitchen shelving ideas act as a bold accent for the rest of the kitchen. Metal, wood or glass shelves are sophisticated and sleek. White wood shelves supporting glasses in a primary color are another classic twist to the presentation. Something else to keep in mind when thinking through kitchen shelving styling is the color of the cabinetry. Another big trend of 2019 is moving away from all-white cabinets to including a pop of color. When weighing open shelving kitchen ideas, it's important to factor in elements such as other bold statements in the kitchen to ensure they do not overwhelm one another.
When all is said and done, the best part of open shelving is the element of functionality. It is a great place to accessorize and showcase some of your favorite wares. Take advantage of this space by displaying some of the nicer china or even adding in a vintage find for a pop of color. However, even the best kitchen shelving ideas can be ruined by overstuffing, so remember to always keep it light.
All it takes is a little bit of thought to make a big impact. Get inspired by the simple concept of open kitchen shelving styling to reflect a new beginning in 2019 and show off your #shelfie.