How To Prepare For a Kitchen Renovation
June 17, 2021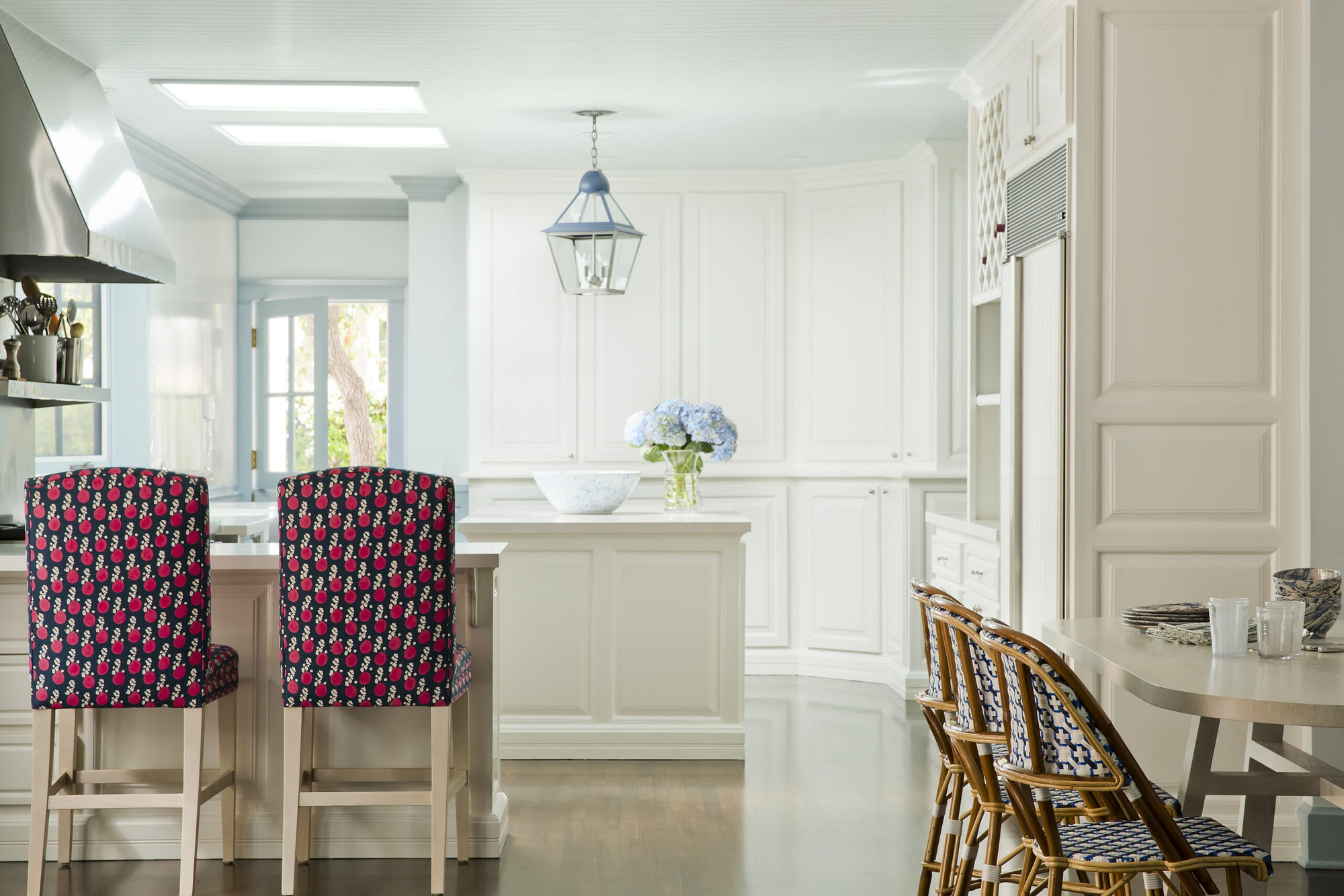 The kitchen is the hub of your home, and thus might seem impossible to live without, especially if you have children.  But with some thoughtful preparation and following these tips provided, you will be able to get organized in advance of the renovation and ensure your sanity throughout the process.
Hire a Professional Designer
Working with a designer is a surefire way to help you get the best outcome and in a timely fashion.  A designer will not only create your dream kitchen, but will handle keeping things on track and executed properly as they oversee the work every step of the way.  The design team will start with floorplans (if moving walls) and elevations showing new cabinetry layouts and millwork details.  All materials from tile to counters to hardware and plumbing fixtures are then selected.  Then once the work begins, your designer will work closely with the contractor throughout the entire process ensuring everything is kept on track, tile layouts are laid properly, grout colors are correct, and every other little detail that you would not normally think about is taken care of. This way, all you have to worry about it keeping your family on track and your lives in order.
Discuss Your Options 
Hands down the simplest and most painless way to get through a kitchen remodel would be to leave town and let your designer and contractor handle everything for you.  While this sounds like a dream scenario, it is potentially very doable for a renovation on the smaller side that might just take a few weeks.  For a larger project, you might not be able to escape the whole time in which case you'll need to create yourself a temporary kitchen in another room of your home.  
Tips for setting up your temporary kitchen:
Pick an under-utilized room of the house, like a formal dining room

Be sure to relocate your refrigerator, microwave, toaster oven, and coffee maker…these small appliances will be lifesavers

Create stations: snack stations with packaged snack food, a coffee station, cleaning station, etc.  It will help you stay organized

Opt for disposable dishware and utensils since you won't' have a sink or dishwasher and will be doing any dishes in your bathroom!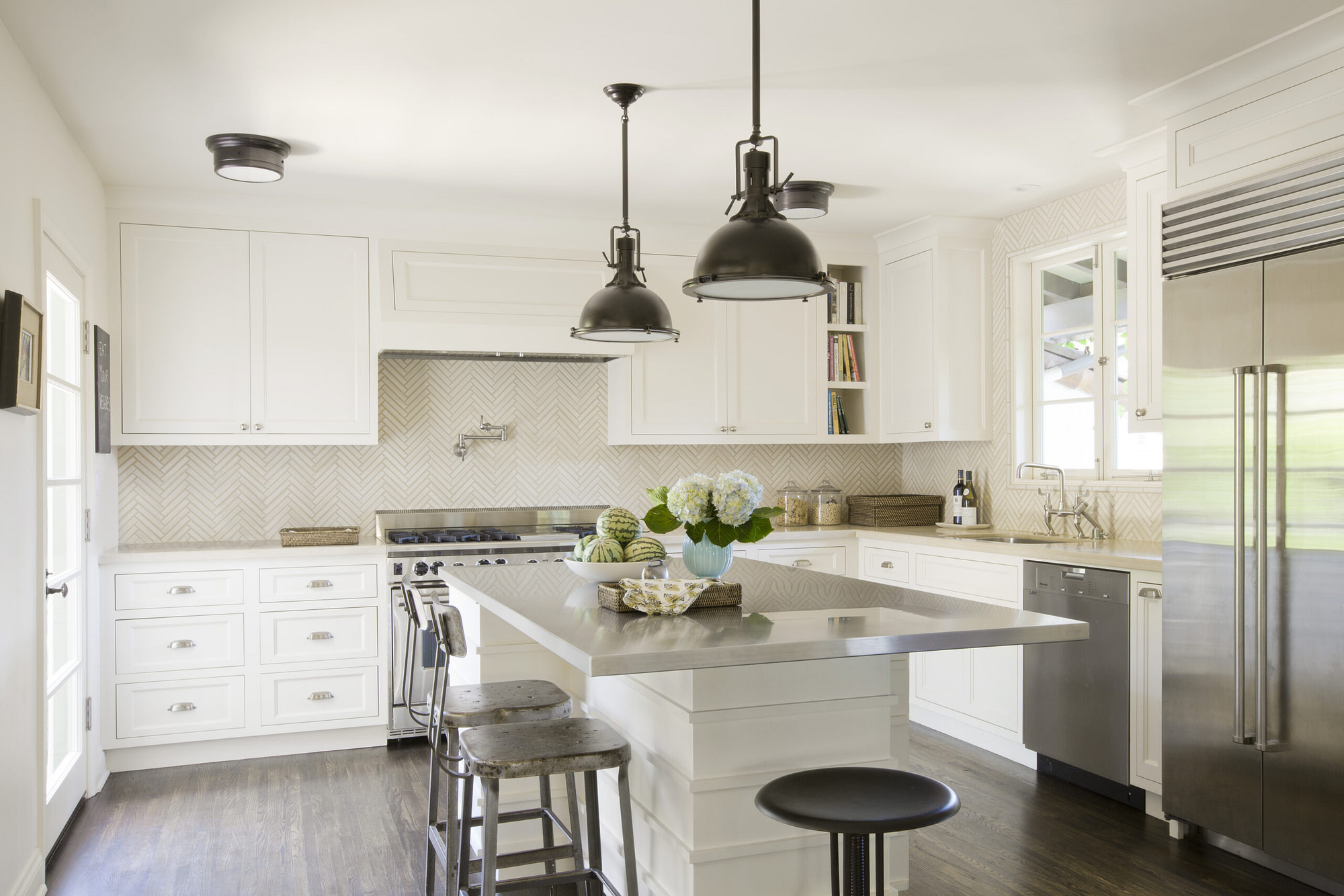 Clear Out Your Current Space 
It is important to be thoughtful and very organized when packing up your kitchen.  This will help you throughout the remodel if you've ever packed something away that you need to access, and will also make the unpacking much simpler.  First of all, EVERYTHING should be taken out of the kitchen, even items on walls which might fall during work, or window coverings that could get dusty. All the boxes should be labeled and organized by category to ensure ease of access if needed.  Store all of your low-use items like fine china or serving platters away in a basement or closet as you won't need them during the remodel. 
Once the Project is Underway: Tips on how to stay sane
Cook recipes using "small appliances" like crock pot, toaster oven, or BBQ outdoors

Order in or Dine out at least a few nights a week

Don't try and entertain 
Additional Safety Tips:
Make sure the construction zone is securely closed off and restricted from pets.  And they can be scared of loud noises, so perhaps consider having your pets stay elsewhere

The temporary kitchen won't be child-proofed so be extra mindful 

Plugging too many small appliances in one place can blow your circuits, so spread them out around the room