How to Make Your Pied-a-Terre Appear More Spacious
December 7, 2020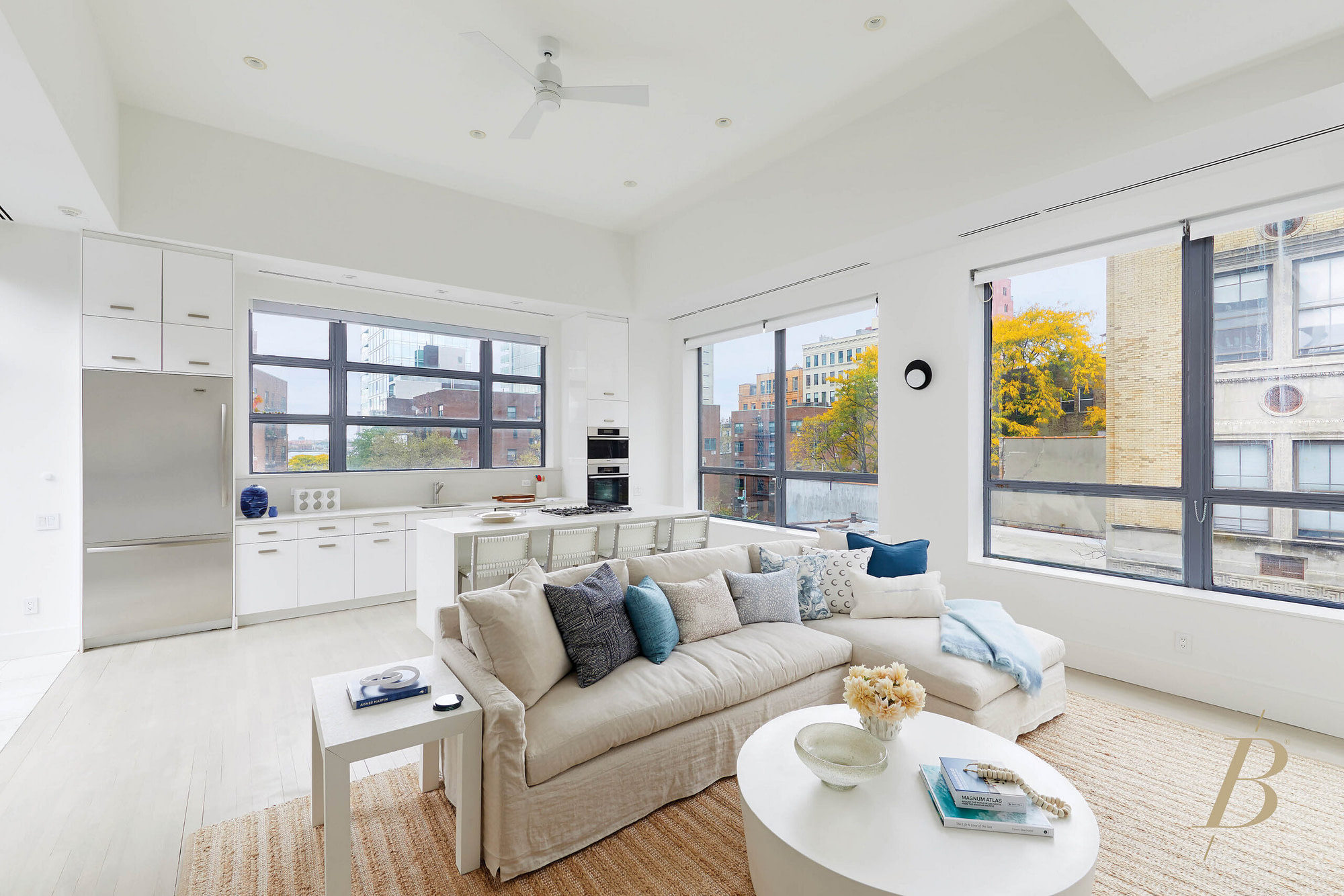 Pied-a-Terre's most commonly are located in big cities which for all of its fun perks also likely means that it will be on the smaller side.  This doesn't mean that it can't be totally functional still and look like an impressive apartment though.  With a few easy tricks and guides to begin your design process, you can turn your Pied-a-Terre into a stylish second home to enjoy as often as possible!
Purchase Sleek Multi-Functional Furniture
When designing any space, its important to always think about the purpose that space needs to fulfill.  Here are some good questions to start with.  Will you be entertaining?  Do you need a work-space? Do you need space for any guests to stay over?  Once you have identified these needs, then the real work in a small space like a pied-a-terre comes into play in figuring out how to achieve all these goals efficiently.  Mutli-functional furniture pieces are going to be key here.  A dining table can easily function as a desk or work-space.  An eat in kitchen with a built-in banquette can act as a small sofa too for lounging.  Tables with leaves to extend or drop down can allow for more dining room when you have guests over.  When it comes to a sofa, a pull-out couch is a great space saver, either as the main bed in the home (if it is a studio apartment) or as an extra bed for guests.  Make sure in any of these scenarios that the furniture remains low profile and sleek as to keep an open feel in the room.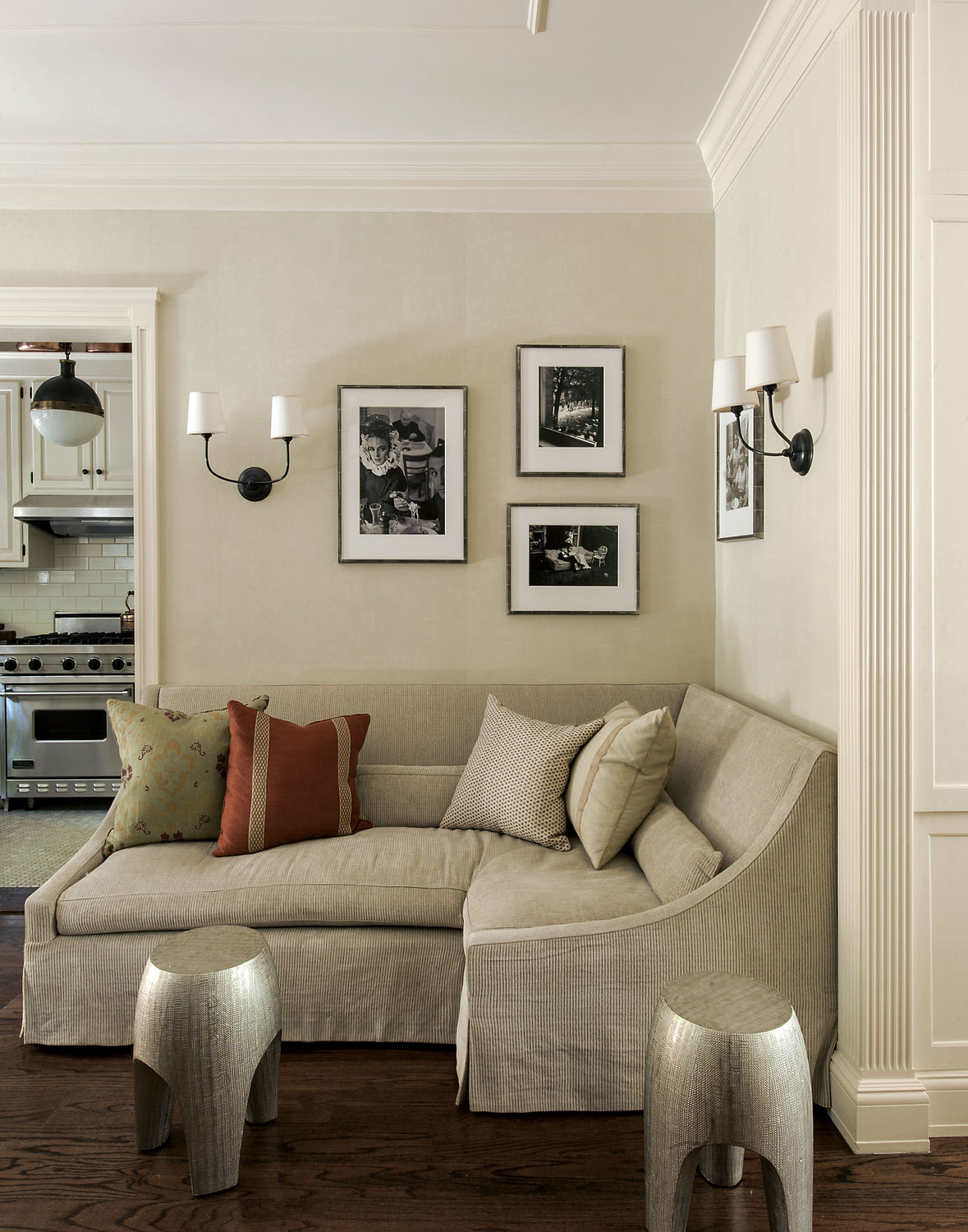 Think Less is More
Nothing makes a small space feel smaller than clutter.  This is a rule in most of our designs, that less is more.  We would prefer one perfectly sized sofa and single chair, rather than trying to cram in a second chair or ottomans also into a space that is too tight.  Less pieces will create more breathing room and a sense of calm which is important to that pied-a-terre lifestyle.  The same rule applies to how you decorate the walls.  Opting for a single art piece to fill a wall will make the space feel more open than creating a gallery wall or over-decorating with multiple pieces.  
Choose White or Pale Wall Paint
Paint can make the biggest difference of all in any room, but especially when it is a smaller room.  Opting for some shade of white or very pale paint will automatically make the space seem brighter and airier creating a larger feel.  Sticking with one paint color for the whole apartment will also make for a larger overall feel. If you love a bold color or wallpaper, perhaps play with it in a powder room for an unexpected pop.