How to Layer Pieces to Create a Cozy Personal Space
February 9, 2021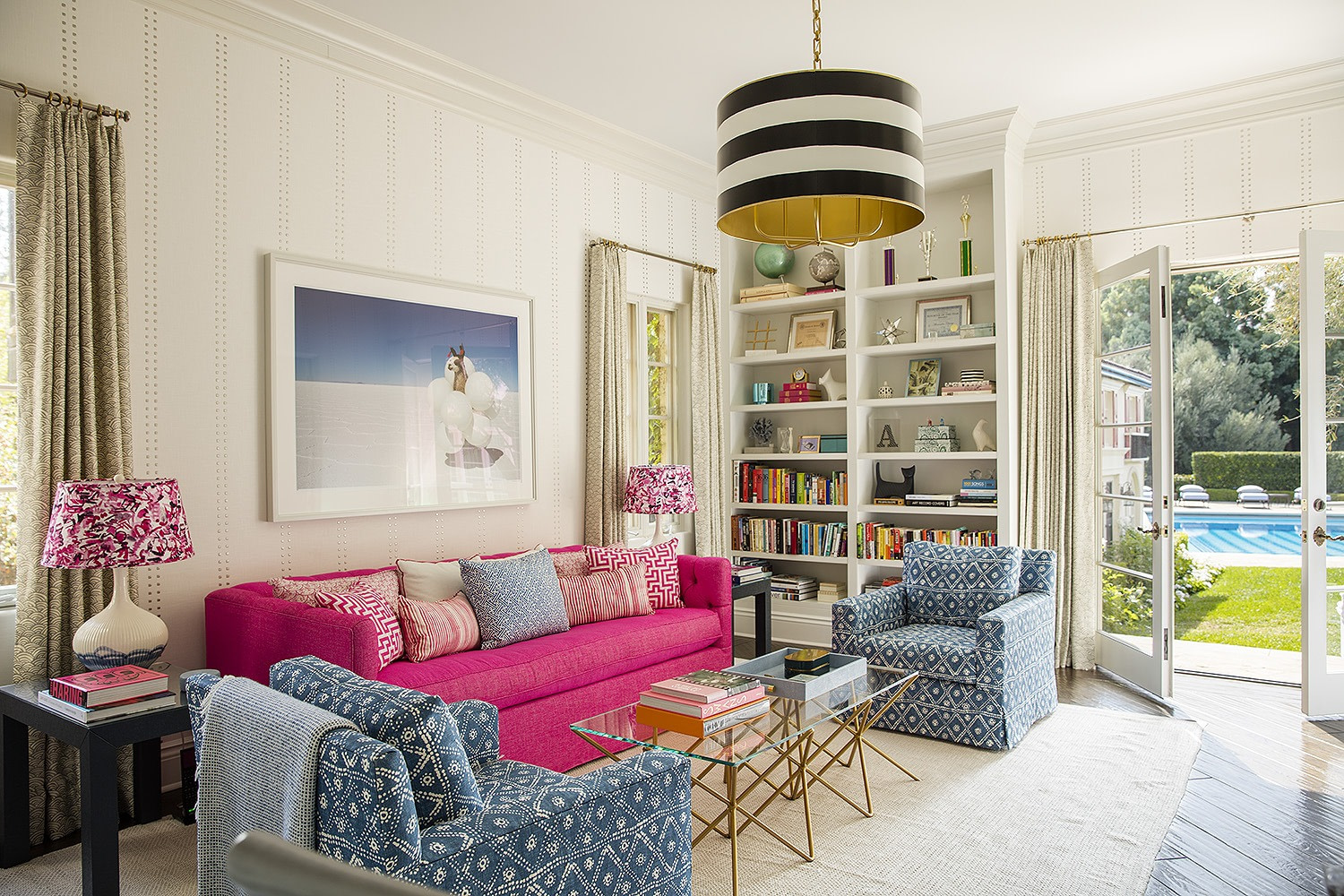 While we are all spending much of our time at home right now, it is more important than ever to create a cozy space for our families.  One of the best ways to create that cozy feel is by layering your design through fabrics, patterns and accessories, but also through layers of personal elements like family photos and collections that will bring you joy every time you see them.  Below are some ways that you can achieve this look and vibe for your own home.  
Make it Personal
Decorating your home can be thought of as telling the story of your family and thus is an ongoing project that will evolve over the years.  Starting a collection is a fun way to add a personal element into your space, try displaying them on your shelves or fireplace.  Treasures from your travels will also add to that warm and cozy feeling, filling you with fond memories.  Rather than only framing fine art, a much more personal option is framing family photos or art that your kids have made.  Spending money on nice framing for even this type of art is totally worthwhile as it becomes a real design element and another layer in your room scheme.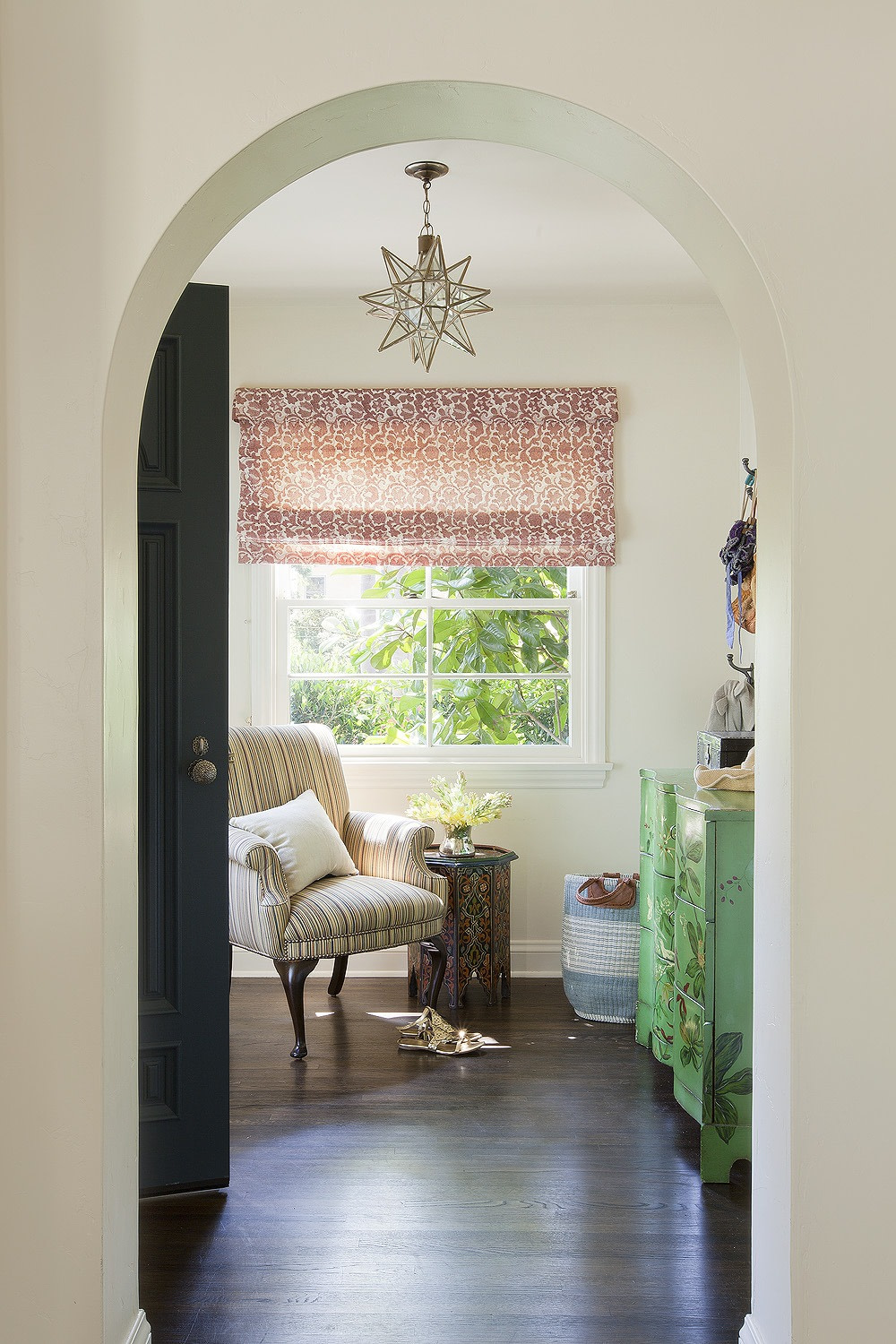 Use Wallpaper or Decorative Paint
Large open white walls can feel cold and impersonal, so adding in layers of patterns and color creates a cozier vibe and is in line with the maximalist design trend happening now for an added bonus.  Make a base layer of pattern on your walls that you can then build on top of with window coverings and art.   For an extra cozy vibe you can opt for fabric wrapped walls; in a library maybe a wool or leather, or a patterned linen fabric in a bright floral for the family room.  If you have a favorite fabric, you can always get it paper-backed as well so it can be used as wallpaper.  Decorative paint can be a very fun personal detail as well and layer of added interest.  Don't think old-school scrolls or liners at the ceiling edge, but more architectural details.  For example painted patterns on wood beams, or an all-over geometric pattern on a ceiling.
Add in Vintage Pieces
There is nothing that adds character and charm quicker than vintage furniture.  There's something about the texture of an old wooden coffee table that immediately adds a layered effect to a space, and then top it off with some antique accessories and coffee table books that you love and you automatically have a very personal conversation piece in the center of your living room.  When you go to fill in your bookcases, scouring a vintage shop for unique finds is a great way to create the perfect layered shelfie.  Vintage textiles can be another beautiful addition to a design scheme to use for pillows, table cloths, or even window coverings.
Display Art
Now that you have your base layer of wallpaper or your favorite paint color, you can amp up the cozy factor by covering even more of the open space on your walls with your personal art collection.  In a hallway, or small space like a powder room it can be really fun to totally cover the walls with small art pieces creating a big impact in a small confined space.  In a hall it can be family photos in matching gallery frames; or in a powder room or library it can be a more eclectic group of art pieces in a color story that match your design scheme.  Displaying art on your shelves is also an important layer when styling to create a backdrop, height and fill the space.