How to Create a Sophisticated Outdoor Space
July 9, 2019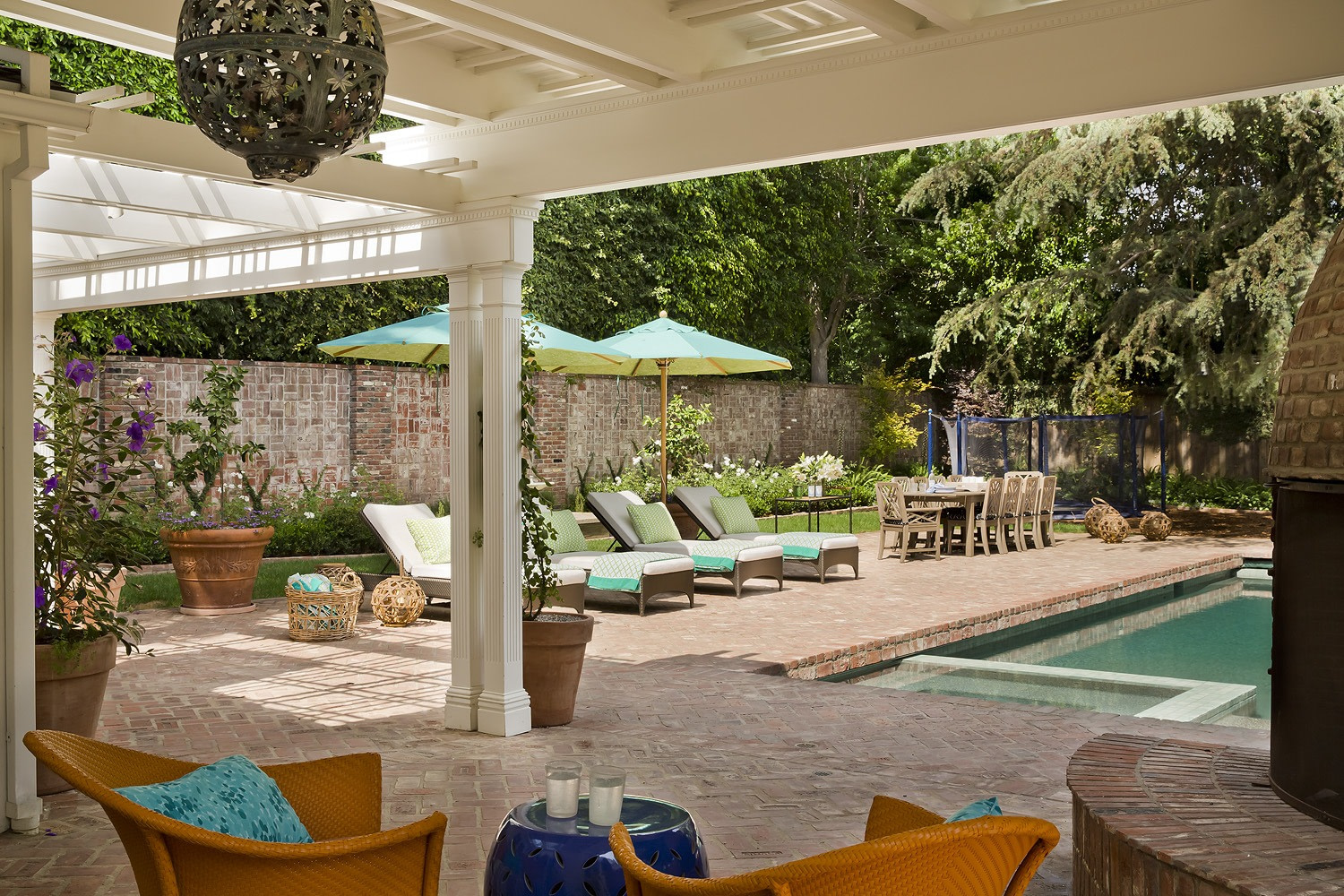 Outdoor living spaces are the backdrop for all of your summertime entertaining, so make sure you set the scene properly! With these beautiful patio designs, you will be sure to take full advantage of the warm weather while creating a luxe and stylish atmosphere outside your home as you would have inside. 
Vibrant Pillows 
Accentuate the surroundings natural color story by using throw pillows marked with bright florals and vivid greens. While "outdoor fabrics" are UV stabilized, as we all know they still are prone to fading and discoloration, so switching out dull or faded cushions or pillows is a simple and inexpensive upgrade for your outdoor living space each season.   
Artistic Seating 
Outdoor areas of the home are removed enough from the interiors, so feel free to experiment with accent pieces you might otherwise think don't go with the rest of your décor. With an artistic approach to outdoor seating, personality is infused within the space sparking a design-forward and funky aesthetic. Go for sling chairs with a fun print for a laid back feel, or paint the canvas of your own sling chairs to create an original masterpiece.  
Mix and Match Patio Chairs
When styling your outdoor spaces, don't feel the need to stick to one brand or style of furniture and get the whole coordinating set. Rather mix and match materials and styles to create a less decorated, stuffy look.  
Draping Hammocks 
Create your own personal summer getaway right in your backyard by simply hanging a hammock on a porch or patio. Paint the patio surroundings white to transform the area into a heavenly and sophisticated space.  
Concrete Chic 
Warm toned wood patios get an instant modern update when paired with a concrete table and metal chairs. Sleek and edgy furniture against the concrete will be a complimenting combination. Hang some string lights for a soft contrast.  
Outdoor Bar 
Build your own bar to up your entertaining game. Line it with patterned cement tiles that make a statement and finish it off with string lights for a warm summery glow. 
Eye-Catching Tiles 
Tile is a great and unexpected way to add a pop of color to an outdoor space. Detailed tile that visually pops out of the patio's surface can transform any outdoor living space. Pair it with solid complementing colors for the furniture or umbrellas and it's a winning combo.