Entryway Design Tips
February 15, 2019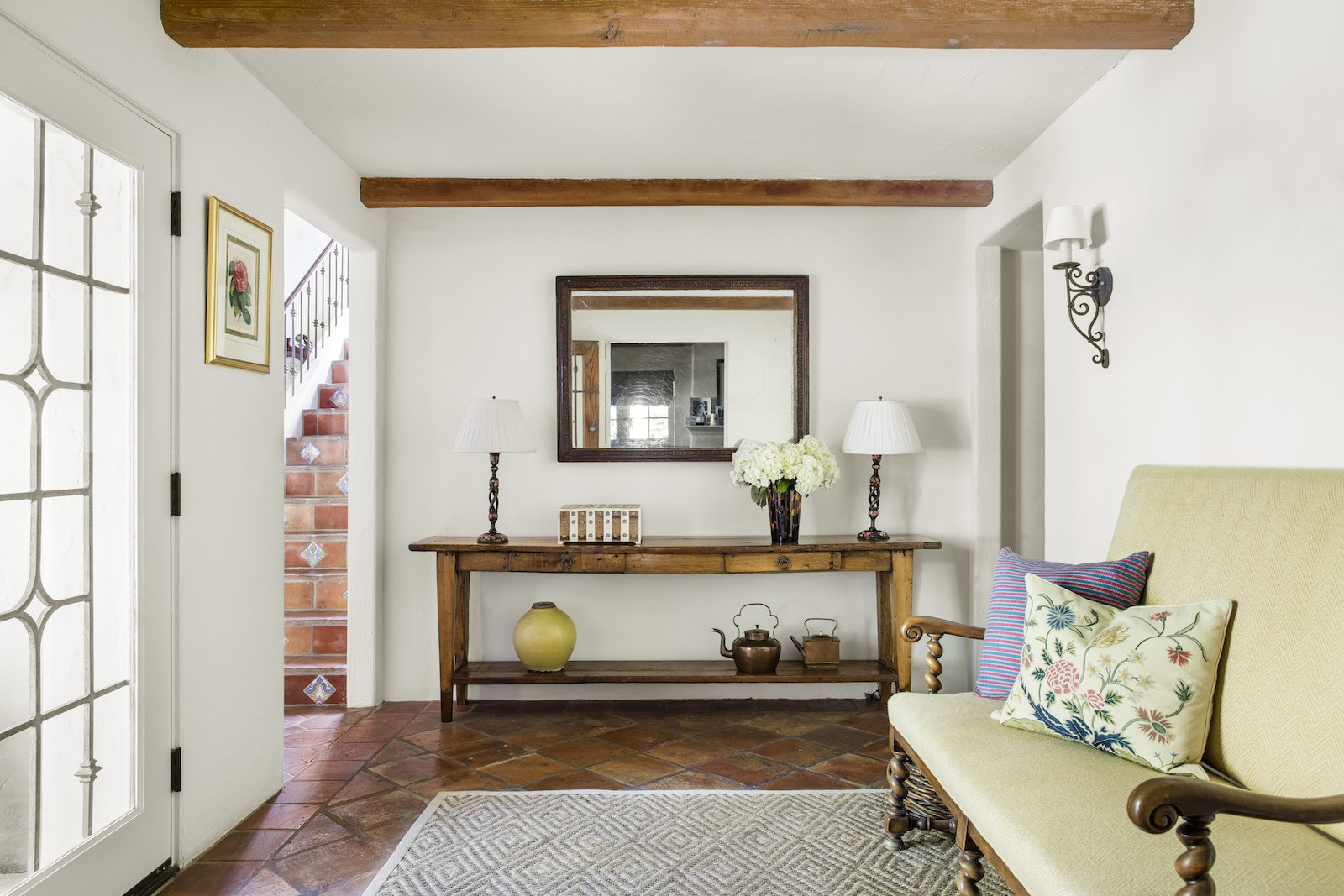 The entry or foyer design is crucial as it's the first impression of your home. Spending ample time figuring out how to decorate your foyer will ensure your aesthetic is being represented from the moment you step through the door. When it comes to deciphering how to decorate an entryway, there are a few choices that you can't go wrong with: mirrors, artwork and rugs. Investing in a bold accent can make all the difference and it's a great spot to try something new since it's more of a passage spot. Read on to get inspired with some of the best entryway ideas for your home.
Mirrors
Stylized mirrors do more for an entryway than what meets the eye. The reflection enhances the size of the home and adds depth. 2018 opened the doors for round mirrors; 2019 welcomes even more unique designs. Simplicity is key, and when it comes to how to decorate a foyer, including a mirror in a unique shape does more with less and can almost act as an art piece too.
Artwork
A great piece of art can completely transform an entry or any space by adding a fresh spin without delving into a complete redesign. Since there is often not much upholstered furniture in an entry, art is a great way to add a pop of color to the space.
Rugs
Much like artwork, rugs are the perfect way to add incremental change without completely disrupting your current entryway. A rug adds warmth which will make your guests feel welcome and comfortable entering your home. It also adds great texture and color in an otherwise sparse space.