Beautiful Living Room Lighting Ideas & Inspiration
September 5, 2021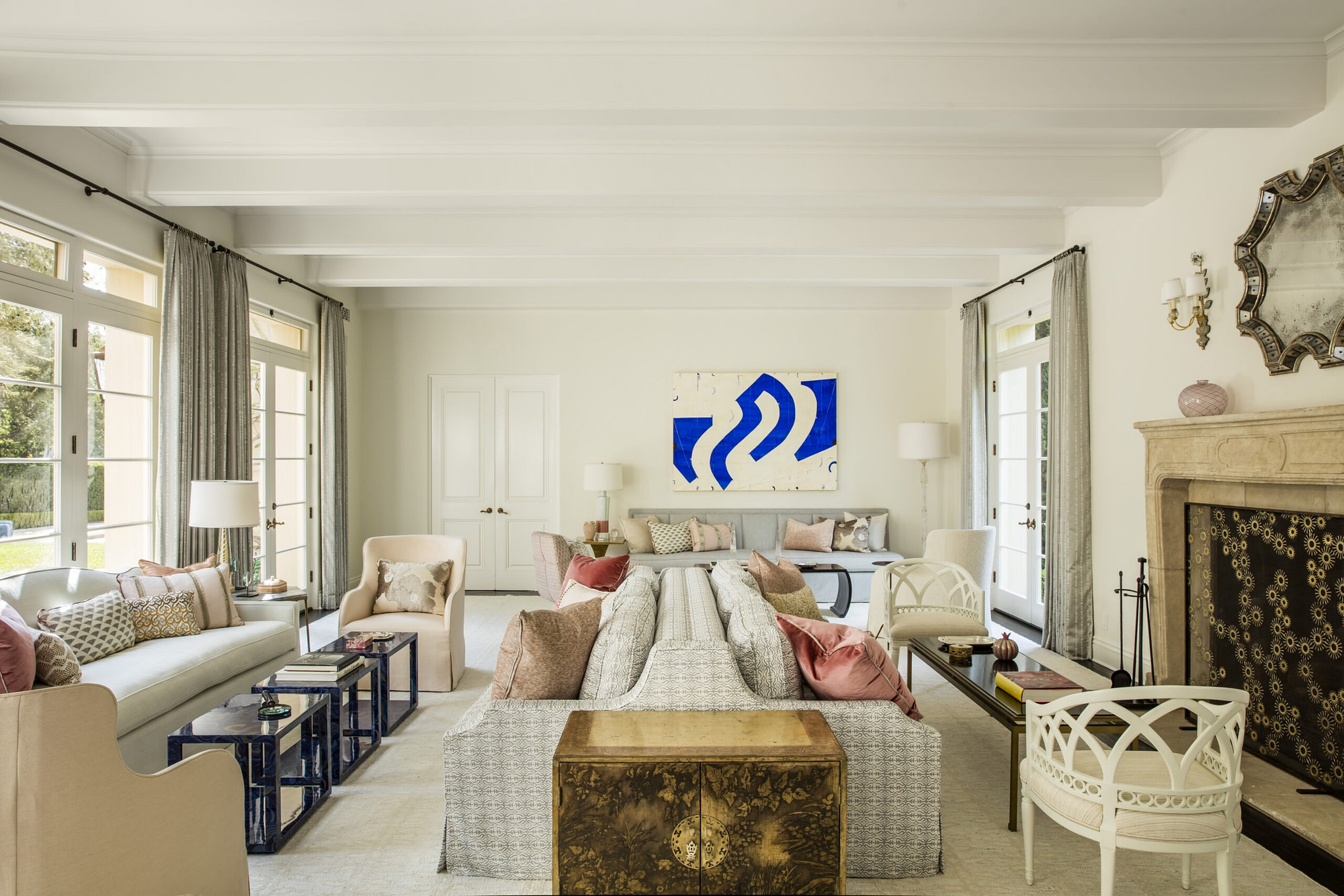 Nothing completes a room like the finishing touches of perfect lighting and the ambiance that it creates.  You want to make sure there is ample lighting but also a variety of lighting styles for each room to accent different important areas.  In a living room, you'll want to be sure to have "conversation lighting" in various seating areas, as well as architectural lighting such as sconces and chandeliers or pendants as well as typically (except for in older homes) your recessed can lights that provide more general lighting for the whole space.  When thinking about your lighting design you can start from the ceiling, down the walls, to the table tops and floor lamps.  All these different lighting points create verticality in a room and a more interesting design.
Best Types of Lighting for Living Rooms
The living room is often one of the more formal rooms and first spaces that you see when entering a home, so if the ceiling height allows for it, overhead decorative lighting such as a chandelier, pendant or even large flushmount are an important addition and can set the tone for the room.  Wall sconces accenting specific architectural details such as paneling or flanking a fireplace as well as picture lights to show off your art are great additions too.  Beyond that, you'll want to think about table lamps and floor lamps as a way to create height interest next to seating and provide more focused lighting, for example next to a chaise for reading.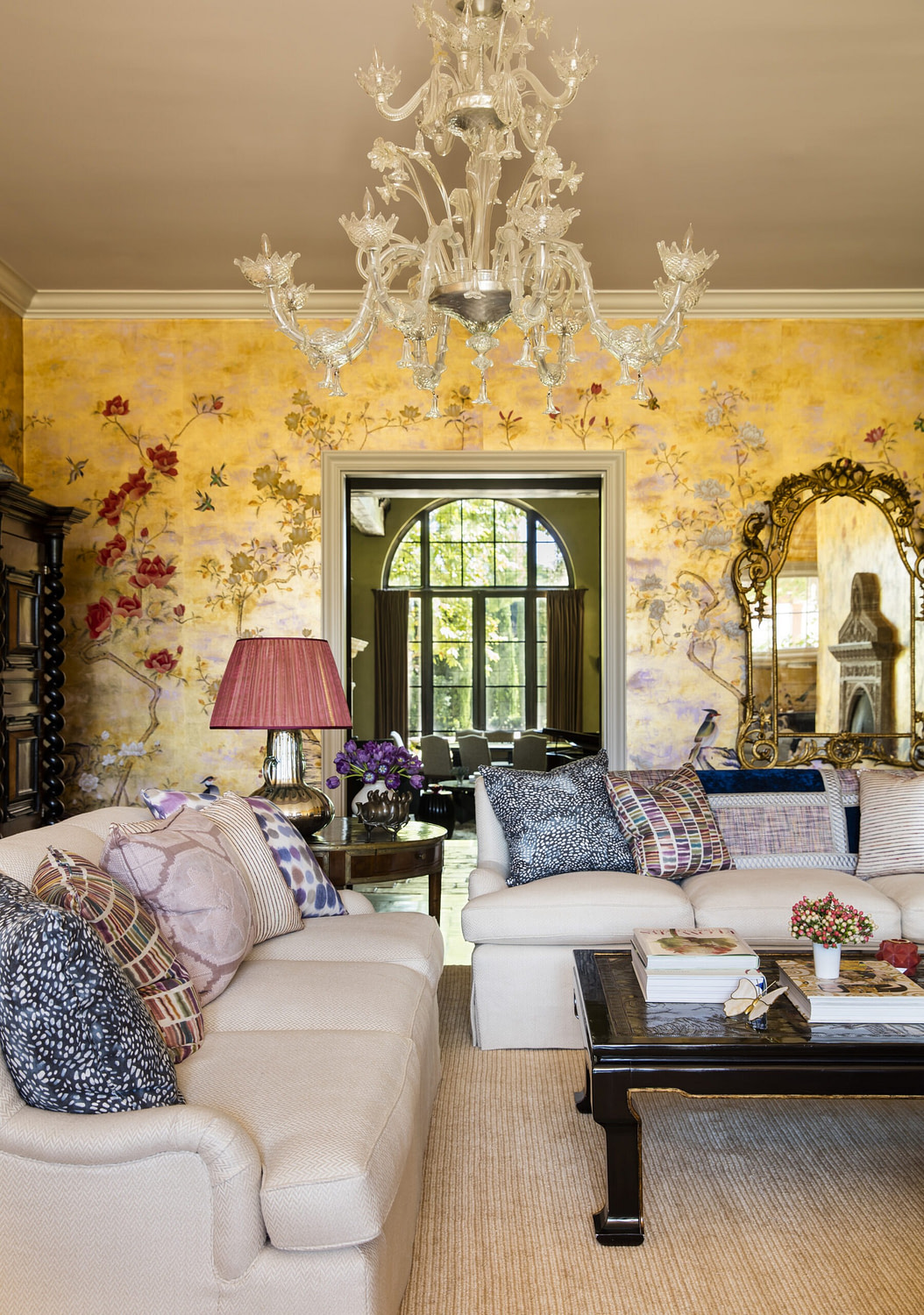 Wall Lighting Ideas & Inspiration
Wall sconces: Often placed flanking a fireplace or a set of doors or windows, wall sconces highlight architectural details and provide great ambiance. 

Articulated Sconces: Perfect for over bookcases, the articulated arm casts light downwards and creates a homey library feel in a room.

Picture Lights: Used to light art or over a bookcase, these traditional lights are always a classic and can be used to highlight special pieces.
Ceiling Lighting Ideas & Inspiration
Chandeliers: Typically used in rooms with higher ceilings, a chandelier is a statement making piece and can vary from more traditional to very modern styles setting the tone for the room 

Pendant Lights: A less formal approach to overhead lighting and can be hung in multiples as well, for example in a long rectangular room.

Flushmounts: A great way to add a decorative element to rooms with lower ceiling heights.  Can also be hung in multiples in a grid format, especially if there are no recessed lights.
Choosing the Right Lamps
Table and floor lamps are the lighting icing on the cake, but their importance is not to be discounted.  These lamps not only add extra light, but add visual interest and verticality to your design.  Be sure to keep scale in mind when selecting your lamps.  Typically for a table lamp next to a sofa, you'll want roughly a 28" high lamp and a proportional size for the side table it sits upon.  For next to a reading chair or chaise, a smaller floor lamp for a closer spotlight is best, and taller floor lamps work well for larger scale rooms to create more height.  TIP: trade out the boring shades the lamps come with for a patterned fabric shades for extra design points!