Bathroom Remodel in 2021: Design, Inspiration & Tips
June 17, 2021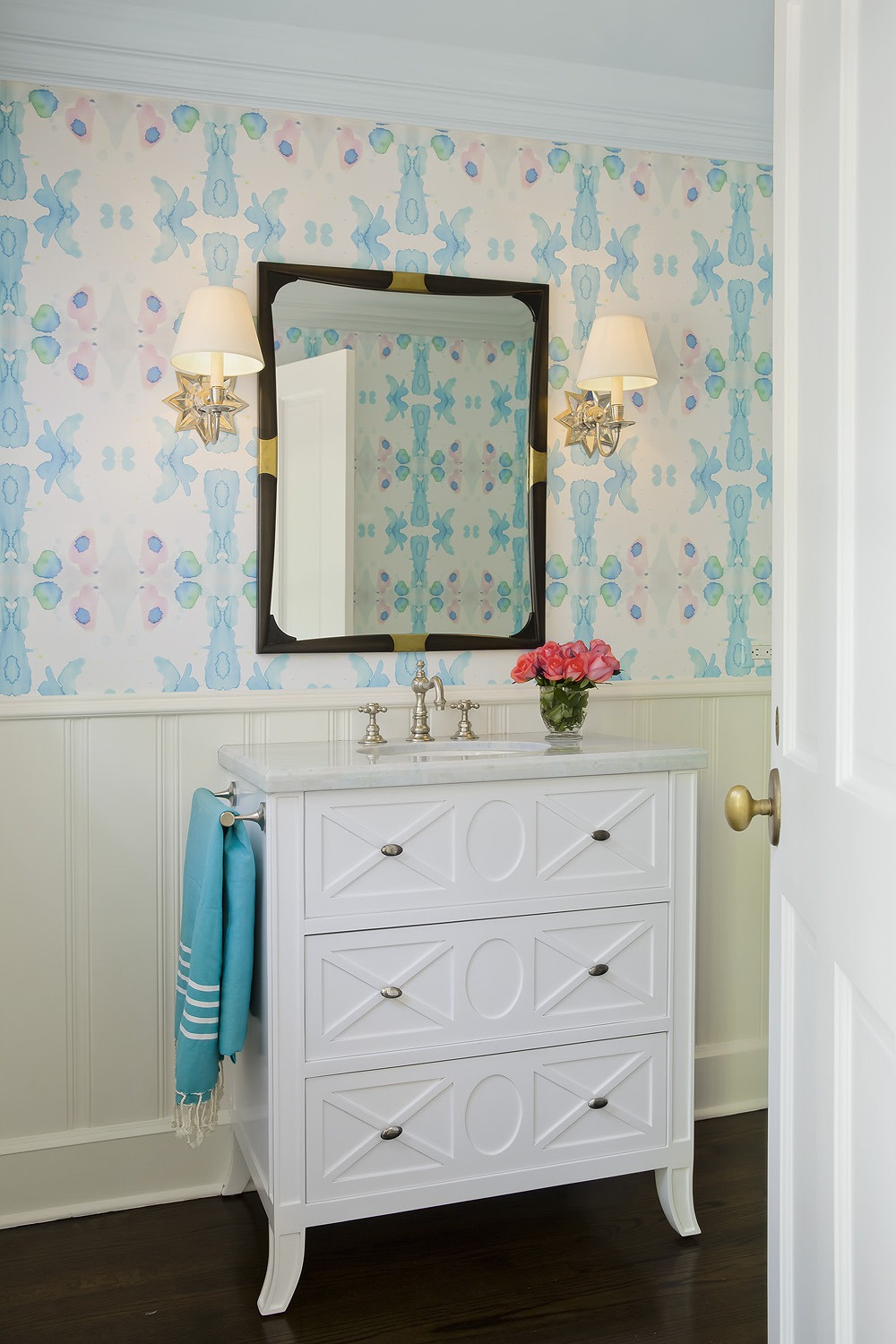 A bathroom remodel can seem overwhelming because the choices are much more permanent than just furnishing a room for example, but it can be a really fun little space to design and decorate. Bathrooms are no longer places that need to feel cold and sterile or that don't scream high style.  Let your imagination run wild and make your bathroom your own little oasis.
Common Bathroom Design Trends in 2021
Looking towards trends whether in magazines, on Instagram, or Pinterest can be a great place to begin getting your creative juices flowing and figure out the look that is right for your bathroom remodel. There are always new fun innovations in the world of design, so try something different and create a stand-out bathroom you can't wait to show off. Here are some of the trends we're seeing in 2021:
Curbless Showers

:  To create a more open look consider a curbless shower. This visual trick opens the shower to feel like an extension of the bathroom, rather than its own room. Finish the look with a floor to ceiling glass panel for a clean spa like effect.

Integrated Stone Sinks:

from antique stone sinks to more modern floating slabs, forgo the porcelain sink for a seamless integrated look.

Square Tiles:

rectangular subway tile is gone and replaced by square shape tiles in many shapes and sizes, this look can range from retro to boho and everything in between.
Choosing a Paint Color
Our first and most important tip when selecting a bathroom paint color is to keep it looking clean and fresh, no one wants a dirty or muddy feeling bathroom. For the most used bathrooms of the house, we would suggest crisp shades of white or grey. Keep the tone either monochromatic with your stone/tile choices or a slight contrast that picks up on one of the tones in the marble's veining for example. In a powder room, we can always get behind a bolder look. If wallpaper is not in the cards, then go for a bold paint for the trim or on the ceiling for a pop of color.  
Why Lighting is Important
More so than any other room in the house, it is really important to be sure and have ample lighting in your bathrooms. Meticulous manicuring, applying your makeup or shaving are just a few of the tasks that require good light. We'd always suggest overhead down-lights over each sink and don't forget in the shower as well. Then decorative lighting for added light and style can come into play as sconces by the vanity or a beautiful pendant over a tub. 
Knowing When It's Time for a Remodel
Most likely your furnishings throughout the house have been upgraded or swapped out more recently than you've redone a bathroom, and for good reason as those are much simpler updates. But when the style of your bathroom no longer seems to jive with the look of the rest of your home, it's time for a bathroom remodel. Some other tell-tale signs might be chipped tiles, or discolored grout.  Perhaps you have an old-fashioned slider door on your shower or just a shower curtain which will also make for an outdated look. Or maybe you just need a new project! It's always a good idea to remodel a bathroom, and will almost always add value to your home.